04 May

HanesBrands' Q1 Tops Guidance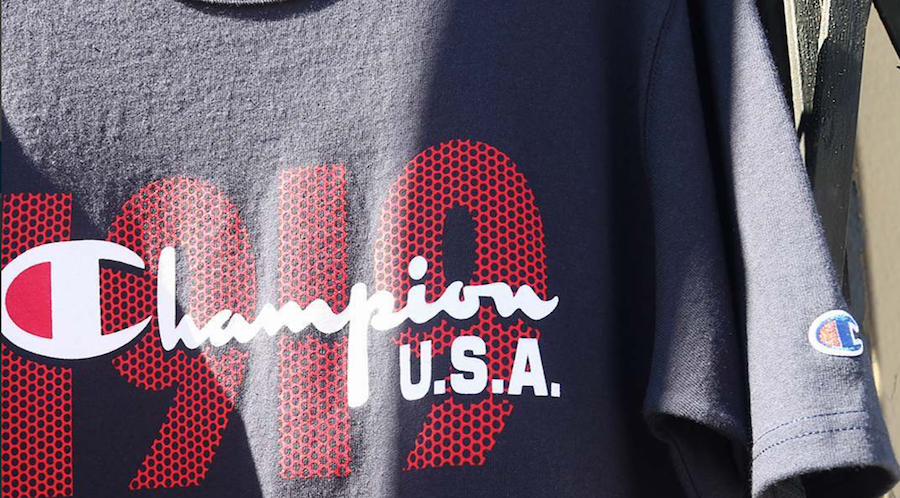 HanesBrands, the parent of Champion and Gear For Sports, announced net sales growth for the first quarter of 7 percent to $1.47 billion versus a guidance range of $1.42 billion to $1.44 billion. GAAP diluted earnings per share for continuing operations increased 16 percent to 22 cents a share compared with guidance of 17 to 20 cents and adjusted EPS excluding actions decreased 10 percent to 26 cents, compared with guidance of 23 to 25 cents. The EPS comparisons to last year reflect a higher corporate tax rate for 2018 as a result of U.S. tax reform.
Hanes has reiterated the company's full-year guidance and issued net sales and EPS guidance for the second-quarter 2018.
"We are focused on delivering quarterly results consistent with the promises we make in our guidance," said Hanes Chief Executive Officer Gerald W. Evans Jr. "We're off to a good start. We are reaping ongoing benefits from diversifying our business through geographic expansion, Champion brand growth globally and increased sales in the online channel. We have created powerful cash-generating global innerwear and activewear businesses that can leverage our leading market positions and brands, our robust global supply chain and our global management expertise. This is the engine for creating shareholder value."
Key Callouts for First-Quarter 2018 Financial Results
The diversification of Hanes' global business model supported the company's execution of the Sell More, Spend Less and Generate Cash strategies in the first quarter. The acquisitions of Bras N Things and Alternative Apparel contributed to sales growth in the quarter, while organic sales growth, driven by increased Champion and online sales, more than offset declines in the U.S. brick-and-mortar channel. International operating profit growth was offset by declines in domestic operating profit.
Acquisition Contributions and Organic Sales Growth Drive 7 Percent Net Sales Increase. Net sales for Bras N Things, acquired in February 2018, and Alternative Apparel, acquired in October 2017, totaled $32 million in the quarter. Organic sales, which exclude sales from acquisitions under a year old, increased 1 percent in constant currency, the third consecutive quarter of organic growth. Stronger-than-expected Champion sales across all geographies drove organic growth. Global Champion sales increased 22 percent in the quarter and were up 17 percent in constant currency. The Champion, Alternative and Bras N Things brands all benefit from a strong millennial consumer base.
Double-Digit Growth in Global Consumer-Directed Sales Continues. Global consumer-directed sales, consisting of company retail and online channel sales, increased 23 percent in the first quarter and represented 21 percent of total sales. Company retail sales, which includes company-owned stores and dedicated brand stores, increased 24 percent, while online channel sales, which includes company websites, traditional retailer websites and pure-play Internet retailers, increased 20 percent, up in every geography.
Tax Reform Effect on EPS Comparisons. U.S. tax reform, which resulted in a higher corporate tax rate beginning in 2018, affects the year-over-year comparisons for EPS. When applying the 2018 first-quarter tax rate to 2017 first-quarter results, GAAP EPS increased 29 percent on a pro forma basis and adjusted EPS was consistent with a year ago.
Business Segment Summaries
Beginning in the first-quarter 2018, Hanes has eliminated the business-segment allocation of certain overhead selling, general and administrative expenses related to global functions in order to reflect the manner in which businesses are managed. Prior-year segment operating profit results have been revised to conform to the current presentation of segment results.
Innerwear Results Consistent with Expectations. U.S. Innerwear segment sales decreased 3 percent, as expected, and operating profit decreased 13 percent, affected by raw material inflation and lower volume.
Innerwear Basics sales decreased less than 1 percent, with growth in socks and children's underwear sales offset by declines primarily in women's underwear. The company's latest innovation, Hanes Comfort Flex Fit men's underwear boxer briefs, were successfully introduced in the quarter and met with good consumer reception.
Innerwear Intimates sales decreased 7 percent, primarily affected by soft shapewear sales and retailer door closings within the past year. Bra sales decreased less than 2 percent with improving trends as ongoing improvement initiatives are gaining traction.
Activewear Sales Increase on Acquisition Benefits and Champion Growth. U.S. Activewear segment sales increased 6 percent in the quarter, benefitting from the acquisition of Alternative Apparel. Organic sales increased 1 percent despite space constraints in the mass channel. Champion sales increased at a high-single-digit rate. Online channel sales for the segment increased 26 percent in the quarter and represented 10 percent of sales.
Although the mix of products sold was favorable, segment operating profit decreased 12 percent due to raw material inflation and short-term higher distribution costs.
International Segment Achieves Strong Double-Digit Sales and Profit Growth. International sales increased 19 percent and operating profit increased 46 percent, benefitting from foreign currency exchange rates, organic growth, synergies from past acquisitions and contributions from the mid-quarter acquisition of Bras N Things. The segment's operating margin of 13.5 percent increased 250 basis points over the year-ago quarter.
International constant-currency organic sales increased 7 percent on strong double-digit Champion sales growth in Europe and Asia. Organic consumer-directed sales, which consist of all online channel sales and company retail stores, increased 22 percent and accounted for 28 percent of total segment sales.
2018 Financial Guidance
Hanes has reiterated full-year financial guidance for 2018 and has issued second-quarter guidance for net sales and EPS.
The company continues to expect full-year 2018 net sales of $6.72 billion to $6.82 billion, GAAP operating profit of $870 million to $905 million, adjusted operating profit excluding actions of $950 million to $985 million, GAAP EPS of $1.54 to $1.62, adjusted EPS excluding actions of $1.72 to $1.80 and net cash from operations of $675 million to $750 million.
With U.S. income tax reform, the company expects the 2018 full-year tax rate to be approximately 16 percent.
Key assumptions in the company's guidance include: a cautious outlook for the U.S. brick-and-mortar consumer environment, including the first-half effect of door closures; an increase in full-year organic sales driven by online, global Champion and International growth and higher commodity costs and increased marketing investment to support additional planned product innovation.
Second-Quarter Guidance. Second-quarter net sales are expected to be in the range of $1.7 billion to $1.725 billion. At the midpoint of this guidance range, constant-currency organic sales are expected to decline less than 1 percent. GAAP EPS is expected to be 38 to 40 cents a share, and adjusted EPS excluding actions is expected to be $0.44 to $0.46. Charges related to acquisition integration and other actions are expected to total approximately $25 million in the second quarter.
The company's brands include Hanes, Champion, Maidenform, DIM, Bali, Playtex, Bonds, JMS/Just My Size, Nur Die/Nur Der, L'eggs, Lovable, Wonderbra, Berlei, Alternative, Bras N Things and Gear for Sports.