13 Apr

Behind The Design … Nike Air Max 1/97 SW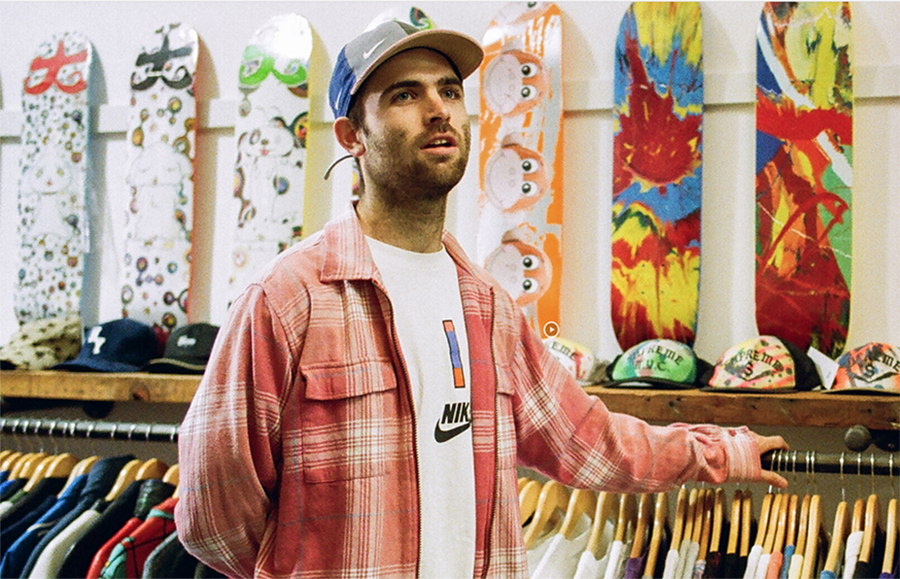 Last year Nike invited 12 creatives—Revolutionairs—to design the future of Nike Air.
Incredible footwear designs were submitted and the public voted
on which shoe would be released for Air Max Day 2018.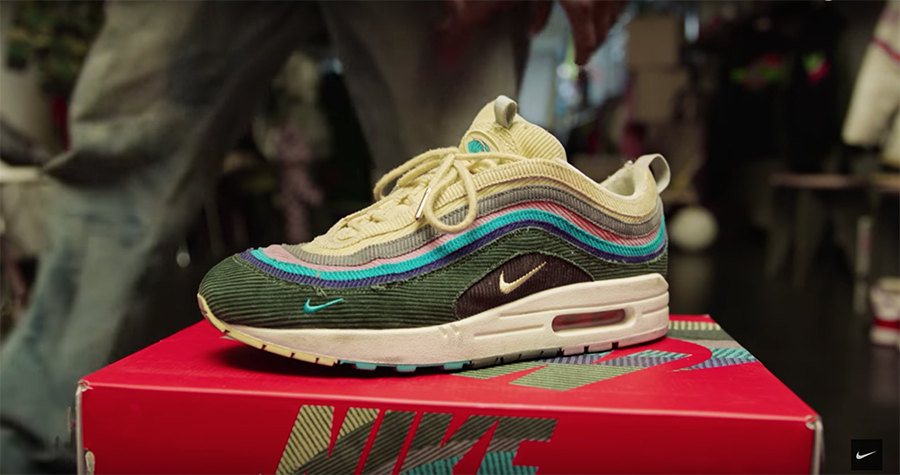 Sean Wotherspoon, lead photo, won the design competition. The winning shoe, pictured above, combines an Air Max 97 upper with an Air Max 1 outsole and midsole. The multicolor, corduroy upper was inspired by vintage Nike hats and brainstorming with his Wotherspoon's close friends, all of whom are sneakerheads, with a keen understanding of what makes a great sneaker.
Listen to the Sean and friends here and below during the collaboration process.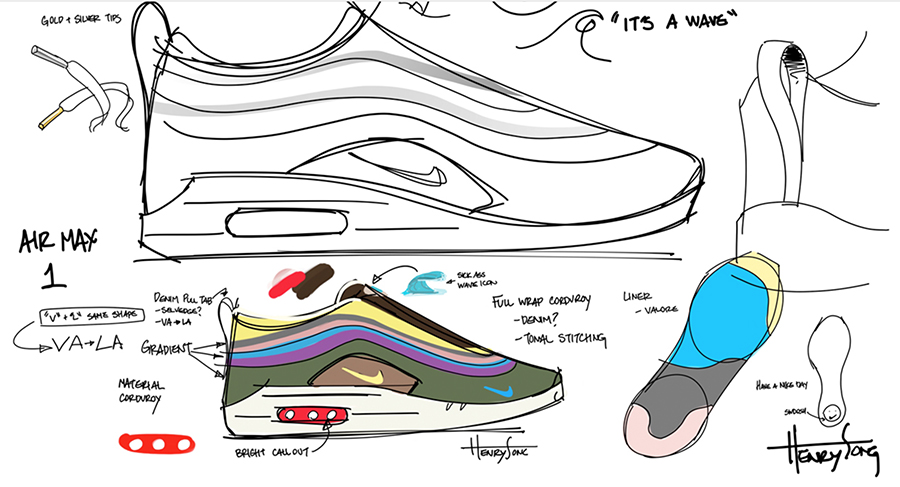 ---
"The Air Max 97 has always been one of my favorite shoes. I love the 360 sole and gradient possibilities for the upper. It made sense to pair it with the Air Max 1 sole and the bubble of the 'Infrared' Air Max 90." — Sean Wotherspoon.
The "VA → LA" embroidery on the heel, is an ode to Sean's roots in Richmond, VA and his move to Los Angeles. "When we designed these shoes, I tried to take my nostalgic memories and create something new from them. That's my thing. It's an organic feeling, and as you can see in the shoes we made, it's pretty special."