21 Feb

Foot Locker Partners With Pensole On Asics Release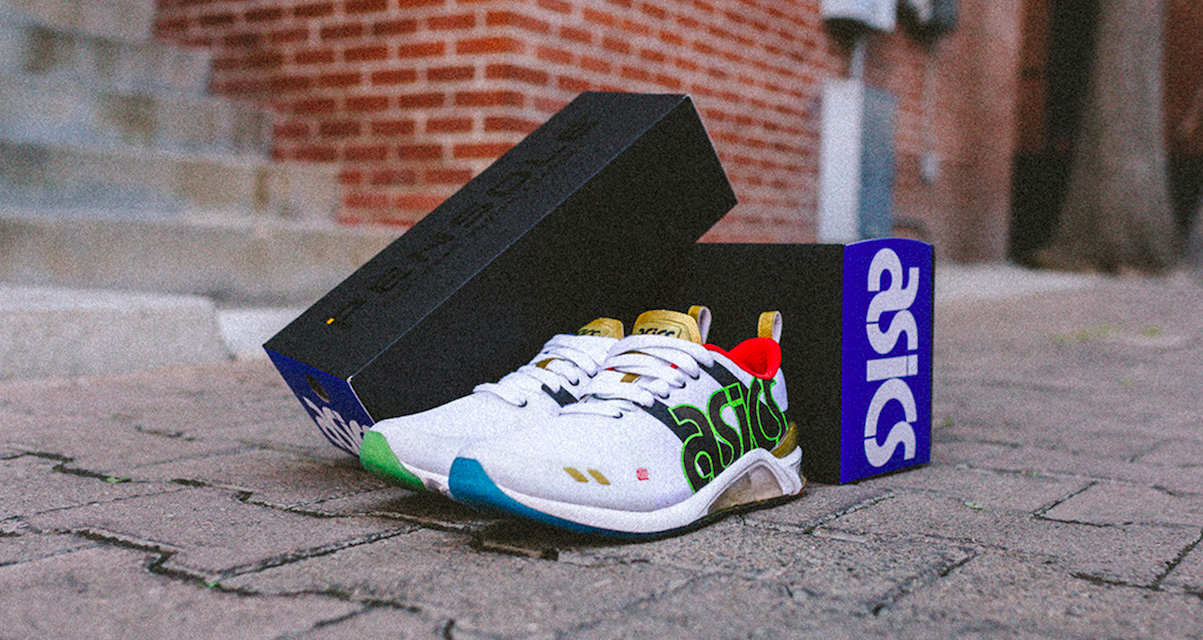 Foot Locker Inc., in collaboration with Pensole Footwear Design Academy and Asics America Corporation, is unveiling the new Asics "Fresh Up" GEL-180 model–a Pensole x Asics collaboration created by members of the Foot Locker "Fueling the Future of Footwear" Master Class of 2016.
With limited pairs produced, the Asics "Fresh Up" GEL-180 shoe will be available on Saturday, Feb. 24, exclusively at select Foot Locker locations around the world.
Created by Master Class members Brady Corum, an American footwear designer, and Vince Lebon, an Australian color and materials designer, the shoe is inspired by hip hop culture's inherent nature of creativity and innovation, and features textures and colors from microphones, turntables, graffiti and more.
"Through our partnership with Pensole, we are proud to support the next generation of global footwear designers that share our same passion for fresh thinking, creativity and style," said Patrick Walsh, vice president of marketing for Foot Locker North America. "With the launch of the Asics 'Fresh Up' GEL-180, we're continuing to bring the latest and most innovative sneakers to Foot Locker customers in stores around the world."
Since 2015, Foot Locker and Pensole have collaborated to develop the next generation of footwear designers by fostering innovation and creativity in the classroom. The partnership resulted in the successful launch of the Asics GEL-Lyte® III "Pensole Reflect" in 2016, which was the first sneaker developed as a part of the "Fueling the Future of Footwear" Master Class, and sold out within hours of hitting shelves.
"Pensole has continued to mentor and fuel the future of footwear design because we want our students' dreams to become a reality," said D'Wayne Edwards, Pensole founder. "We focus on providing the tools and mentorship needed to bring our designers' passion, creativity and hard work to life, with the ultimate goal of having their shoes sold at Foot Locker."
"Asics is dedicated to supporting designers in bringing their creativity to life," said Sarah Bishop, vice president of marketing, Asics America. "The special-edition Asics 'Fresh Up' GEL-180 model shows the level of talent and innovation embodied by these next-generation sneaker designers, and how their potential is unleashed as a result of the Pensole Master Class."
Foot Locker's "Fueling the Future of Footwear" Master Class at Pensole Footwear Design Academy is a three-week course that provides the opportunity for 18 students around the world to gain first-hand design experience. The students are split into six teams of three in a competition-style course. Each team is given a brief to execute against, and the teams are judged by a panel of experts, including those from Foot Locker and Asics, and evaluated on the design's creativity and retail practicality.
The next Pensole x Asics collab is expected to drop exclusively at Foot Locker in late 2018. Registration for the next "Fueling the Future of Footwear" Master Class will open this spring. For further information, opportunities and more, visit https://www.footlocker.com/Pensole.
Photo courtesy Foot Locker