19 Jul

Jim Baugh Discusses Possible PHIT Act Passage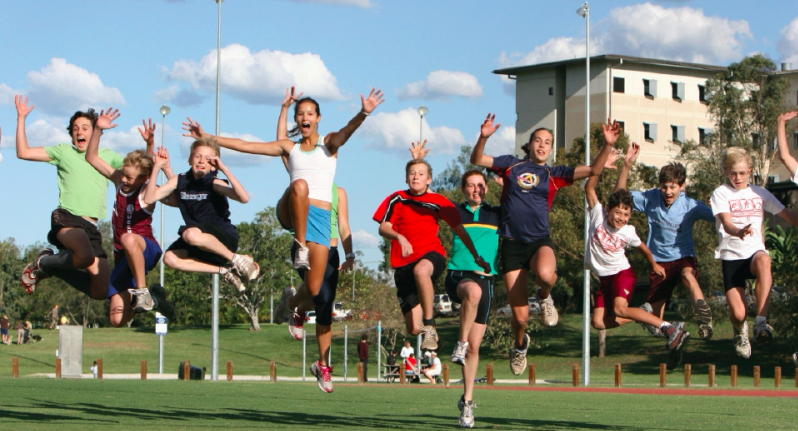 On Thursday, the U.S. House of Representatives Committee on Ways & Means approved the PHIT Act, bringing the bill the closest it's come to becoming law since its inception.
The PHIT Act will be part of a larger package of health savings account (HSA) reform measures, and could be considered by the full U.S. House of Representatives as early as the week of July 23.
Standing for Personal Health Investment Today, the PHIT Act would expand the definition of a medical expense to include physical activity and allow consumers to use pre-tax accounts like Health Savings Accounts (HSA) and Flexible Savings Accounts (FSA) to pay for qualified fitness expenses. Currently, the IRS code only allows these accounts to be used for medical expenses.
Expenses eligible for reimbursement under the PHIT Act include fitness and exercise classes, sport/activity camps and clinics, youth & adult sports registration fees, sports and fitness equipment solely used to participate in a physical activity, instructional lessons and clinics, running & fitness event registration fees, yoga and other physical activity expenses.
 Jim Baugh, the former president of Wilson Sporting Goods who was elected to the Sporting Goods Industry Hall of Fame in 2011, formed PHIT America in 2013 to address the country's "inactivity epidemic," and his group has made passage of the PHIT legislation a priority.
Here, Baugh talks about what passage of the PHIT Act could mean for the sporting goods industry, continuing obstacles to passage and PHIT America's battle against sedentary lifestyles.
 What's the significance of the House Ways and Means Committee vote? Getting the PHIT Act passed by the House Ways and Means Committee is a huge step. It shows real momentum. However, we have a lot of work to do. It still must be approved by the full U.S. House of Representatives and then the U.S. Senate. The House is expected to vote on the bill in late July.
What would the bill's passage mean for the sports & fitness industry? This could be great for the industry on two fronts. We will have a tool to encourage Americans to be more active. However, it will be up to the industry companies to market to Americans. We will have to put up point of purchase, educate consumers on packaging and do other things to so Americans know they can use their pre-tax medical accounts when buying sports equipment, taking fitness classes, signing their kids up for a soccer program, etc. The second way this will help the industry is with increased physical activity, this means more consumers…and serious consumers which will be great for business. But, I can't stress enough the need to market this tool once it is passed.
What gives you confidence that the bill will pass this time, and what's your advice to those involved in the sports industry? It is much higher today, and the great thing is seeing the level of support from the members of the House Ways and Means Committee. However, this will not be easy. Everybody reading this Q & A is represented by a specific member of Congress and two U.S. Senators from their state. If everybody in the sports & fitness industry picked up the phone and called their local member of Congress to ask them to support the U.S. Health Savings Reform Bill and the PHIT Act, you would be surprised how powerful such a lobbying effort would be.
Why are you such a big believer in the benefits of physical education? Tax incentives are nice but we, our industry, must rebuild the 'roots of physical activity, schools. I have studied this problem for 20 years, and if we don't rebuild physical activity programs in our schools, we will never beat this 'Inactivity Pandemic.' PE is the key. When we introduce a child to P.E. in school, he or she is at least three times more likely to stay active later in life than kids with no PE.
 Today, 48 percent of all high schools have no physical education programs. Schools have cut PE so much we have generations of kids who have no physical skills to throw, catch, run, jump, etc. These kids have no confidence to play sports. They would rather move their fingers playing with their electronic devices. I see lots of companies saying they will create new tennis players … or golfers … or baseball players. These organizations are fighting over a smaller and smaller pool of kids who want to play. Without rebuilding PE programs, the industry will continue to have fewer and fewer participants. Net result … fewer customers.
You launched PHIT America in 2013. How has your mission or strategy changed since the launch? The first couple of years we focused primarily on passing the PHIT Act. We have contributed almost $1 million to the SFIA since we started to support lobby efforts. Our biggest push now is to rebuild the 'roots' of physical activity, PE programs. Our PHIT America GO! Grants program is our star program. We have helped 400 schools and over 200,000 kids get physically active. And, we are doing it for less than $10 per child.  And now, we can push sponsors brands in the markets they want to penetrate. Today, 70 percent of the funds we receive from major sponsors supports GO! Grants. Twenty percent is used to help pass the PHIT Acts. We keep 10 percent for administration.
You started PHIT America after a long career as an industry executive. What have you learned about getting things done in Washington? It is a lot of work … and it takes money and you must know the right people. Getting co-sponsors is nice and necessary, but knowing the right people to 'carry' your legislation is critical. For instance, when Tom Cove and I worked for years to pass the PEP Physical Education Program) program, we worked closely with Senator Ted Stevens. Why? He was chair of the Senate Appropriations Committee. You need money now for lobby efforts and lobby firms. D.C. is a swamp … and money is key.This is why companies need to continue to support our efforts. It takes time, money and contacts to get things done in D.C.
We have a health and fitness movement seeming to help some people eat healthier and be more active on one side, but we face obesity challenges on other. What's the disconnect? Let me correct you. We are losing active people (and consumers) in our industry, especially kids. This 'Inactivity Pandemic' is getting worse. The internet and growth of online sales is not the reason we lost Sports Authority, Sports Chalet, City Sports, MC and others. We have lost consumers. When PE was cut out of our schools starting back around the year 2000, fewer and fewer Americans had the skills or confidence to play sports or be active. Add the electronics addiction to this and we have a nation of sedentary Americans. In a global study of 50 developed countries, U.S. kids are ranked 47th in fitness. This is sad. We have to get more people to play sports …and be active … and not just watch sports on TV. I hate to say this, but the industry is so focused on selling high-performance athletes, we have neglected to make sure we have a pool of young people who want to play sports. Youth team sports play occasions were down 19 percent, or 5 billion play occasions in the past five years. If they don't play, they don't buy.
What gives you hope that we'll see progress reversing the 'Inactivity Pandemic'? What concerns you? We have the right program, PHIT America GO! Grants. They work. I also see people starting to talk about this issue but, in my opinion, they are still trying to create serious players … from a smaller and smaller pool of active kids. Concerns? Too many people are sitting on the sidelines. Most big companies who are public or owned by venture capital companies are focused on the short term … results, bonuses, etc. Rebuilding the pool of active kids and America is a long-term investment, and many companies are too short-term oriented.
Photos courtesy PHIT America