04 Dec

L.L.Bean Is For The Birds
The iconic duck boot company is sending one birding enthusiast on a weekend trip with the legendary David Sibley during the 2018 L.L.Bean Birding Festival.
David Sibley, the iconic self-taught bird illustrator and foremost authority on North American birds, pictured above, is joining the equally iconic L.L.Bean for "Song Sleuth with Sibley." Sibley wrote the book that lives in the knapsack of every birder, "The Sibley Guide to Birds," which is distinguished by 6,600 of his gorgeous watercolor illustrations.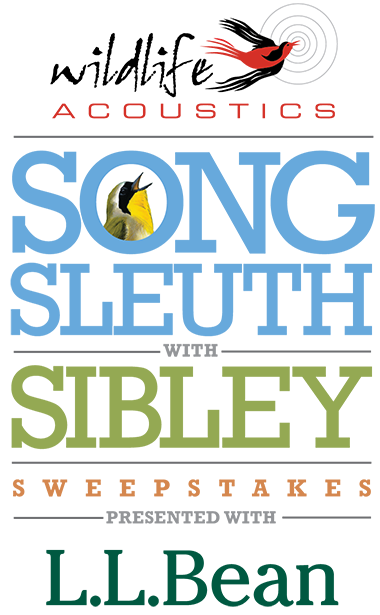 In partnership with Wildlife Acoustics, the creators of the Song Sleuth bird identifying app, L.L.Bean is sending one birding enthusiast on a weekend birding trip with Sibley (pictured above) during the L.L. Bean Birding Festival in Freeport, ME on May 26-28, 2018. The winner will also scoop a $1,000 L.L.Bean shopping spree.
It's a good fit for L.L.Bean, whose iconic duck boots are perfect for wandering while searching for feathered friends. The company also offers birding outings in scenic locations like Monhegan Island and the Harraseeket River.
"Maine is one of my favorite places, for birding or otherwise," said Sibley, who collaborated on the development of Song Sleuth.  "I look forward to sharing the majesty of the area and my birding knowledge with the winner during the height of spring migration in the area."
Robert Gierschick, Wildlife Acoustics director of marketing, added, "We are pleased to team up with David and L.L.Bean to give one lucky birder the opportunity to not only add to their life list, but also cross one off their bucket list. It's a chance to not only 'check your Sibley,' but to actually check with Sibley."
The 2018 L.L.Bean Birding Festival includes multiple birding outings, presentations by birding experts and other birding related activities. The sweepstakes coincides with the launch of Song Sleuth 2.0 in mid-February.  Along with new capabilities and the addition of more species, an Android version Song Sleuth will also be introduced.
To enter and for Official Rules and complete details visit sweepstakes.songsleuth.com.  The sweepstakes ends on March 1, 2018.