16 Nov

Light Up Your Night Run With Asics x Anrealage Kaleidoscope
The apparel and footwear collection's subtle patterns illuminate at night thanks to Anrealage's reflective technology.
Shorter days and darker nights aren't enough to keep runners inside, a fact that Asics celebrated with its new Kaleidoscope collection, a collaboration with Japanese fashion label Anrealage. Here's how it works.
Anrealage's head design honcho Kunihiko Morinaga conjured up apparel and footwear that incorporate the brand's reflective technology, which appears neutral – with subtle patterns set against an earthy beige palette – during the day. Once the stars come out, however, the reflective ink reveals an intriguing kaleidoscope of colors and shapes with bursts of illuminations and motifs each time light hits the fabric.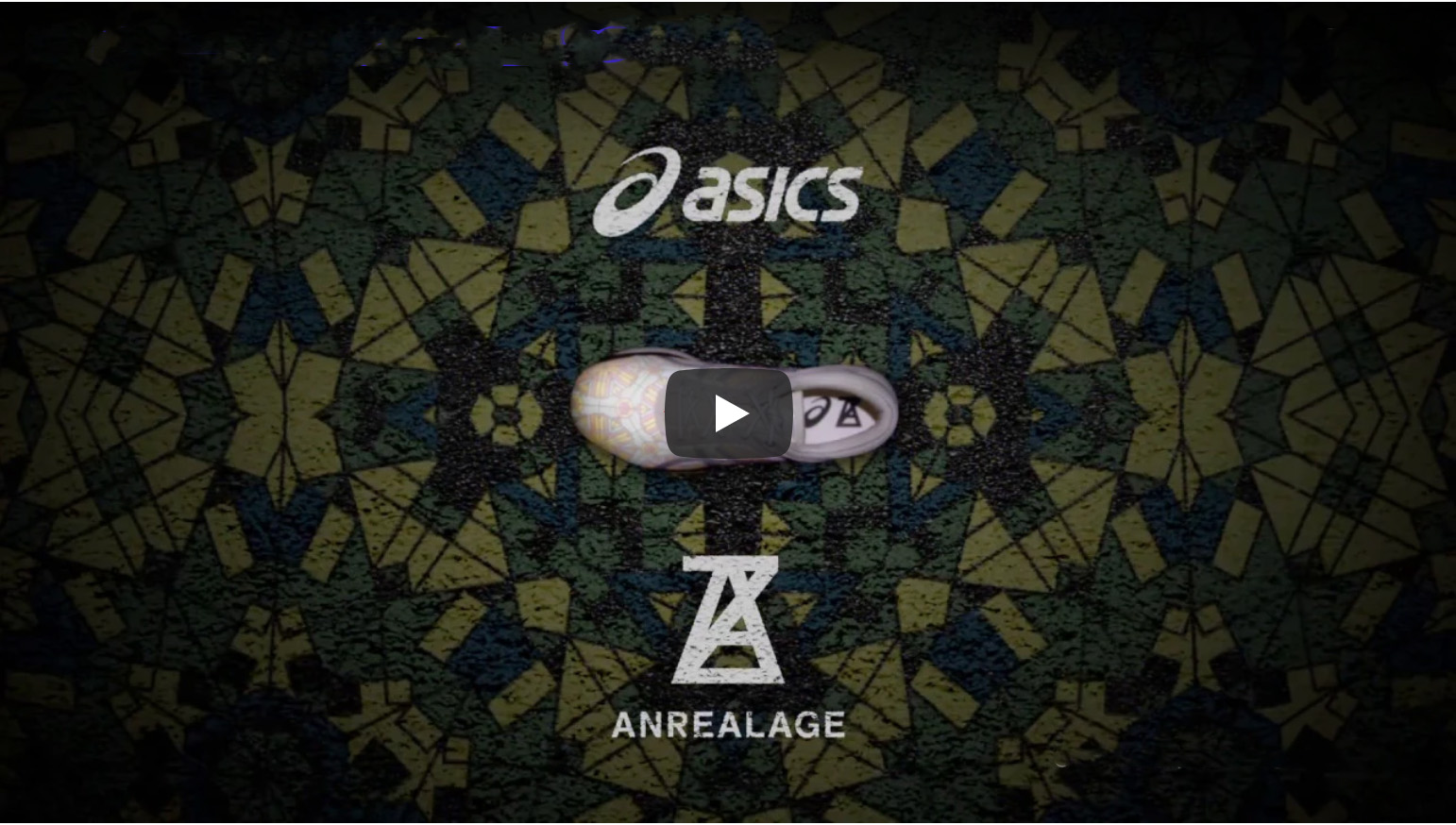 "Morinaga's edgy designs and tech-enhanced textiles have graced runways across the world. Asics and Anrealage share a vision for creating wearable technology, which we're proud to bring to life with the Kaleidoscope Collection," said Paul Miles, senior general manager, Global Marketing Division, Asics Corporation.
"My goal for this collection was to bring fashion to sport without compromising on performance. People want to wear products that look good out and about, but also take workouts to the next level."— Kunihiko Morinaga
The Kaleidoscope Collection, available for men and women, is being launched with a jacket, short-sleeve tee and FuzeX Rush footwear, pictured below.