24 May

Macy's, Dillard's Lead Department Store Performance In Q1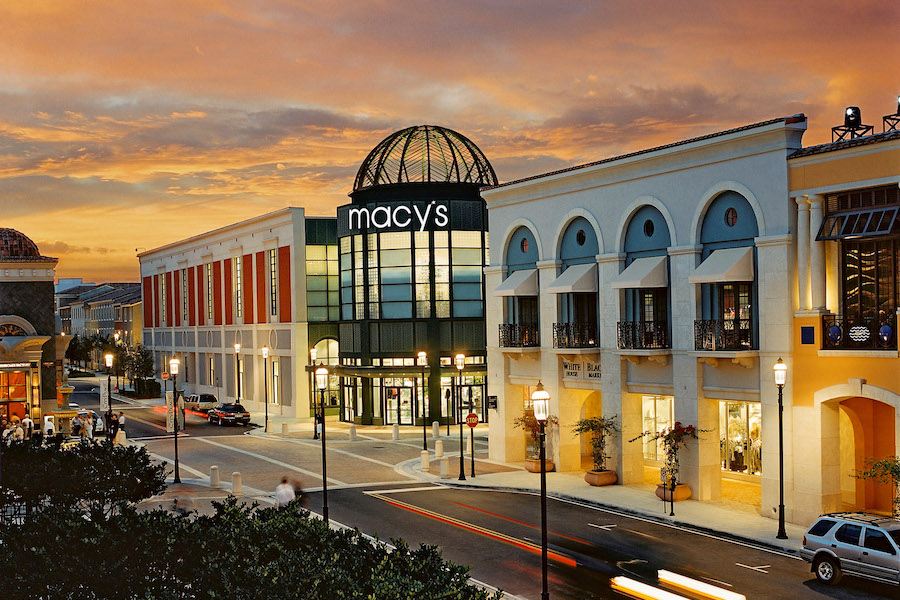 Department stores have seen diverging performances in the first quarter. Of the stores that reported earnings in the past week, Macy's and Dillard's exceeded Wall Street expectations on income and revenue, while Nordstrom improved income and revenue but missed on comparable sales.
J.C. Penney also stumbled, with the big-box store feeling the effects of a "cooler start to the spring season," the company said. Overall, digital sales have helped stores overcome brick & mortar softness, with Macy's growing  e-commerce sales by double digits.
Look for Kohl's and Stage Stores to release earnings next week to get a better feel for department stores' Q1 showing.
Here's a rundown of the department store earnings that came out this week:
The 411 – Macy's Inc. reported first-quarter income of $139 million, or 45 cents per share (48 cents excluding impairment and other costs), up from $78 million, or 26 cents per share in the first quarter of 2017 (for both reported and adjusted diluted earnings per share). Excluding asset sale gains, earnings per share attributable to Macy's Inc. were 42 cents in Q1, up from 12 cents per share in the first quarter of 2017 and ahead of the 37 cents per share Wall Street expected on average. Sales of $5.5 billion improved 3.6 percent from the same quarter a year ago, also beating analysts' expectations. One highlight was double-digit sales increase in digital platforms, something the company has been emphasizing as part of an ongoing digital transformation.
Reaction – "We exceeded our expectations and saw strong performance across all three brands—Macy's, Bloomingdale's and Bluemercury—as well as across all geographic regions and families of business. We are maintaining a healthy inventory position, which helped us deliver improved gross margin. The winning formula for Macy's Inc. is a healthy brick & mortar business, robust e-commerce and a great mobile experience. While we have more work to do, the continuing improvement in our stores is encouraging and we once again achieved double-digit growth in the digital business. Our best customer is responding well to the improvements we've made to her experience in our stores, on .com and through the Macy's app."
–Jeff Gennette, Macy's Inc. CEO
What's next? – The solid quarter drove Macy's to update guidance for fiscal 2018. The company now expects adjusted earnings per diluted share of $3.75 to $3.95 in fiscal 2018, excluding anticipated settlement charges related to the company's defined benefit plans as well as impairment and other costs. This is an increase of 20 cents compared to the prior guidance. Total sales are expected to range from a 1 percent decline to a .5 percent increase in fiscal 2018.
The 411 – Dillard's Inc. reported first-quarter earnings rose 21.4 percent on a 2 percent comp gain to $80.5 million, or $2.89 per share, compared to net income of $66.3 million, or $2.12 per share, for the prior year first quarter. Wall Street's consensus estimate had been $2.81. Sales for the first quarter ended May 5 were $1.5 billion, up from $1.4 billion in the first quarter of 2017. Net sales included $47 million from the operations of the company's construction business, CDI Contractors LLC. Total merchandise sales (excluding CDI) grew 2 percent in Q1, while sales in stores opened more than a year also increased 2 percent.
Reaction – "Our positive sales momentum continued into the first quarter. We believe this indicates our customer is more comfortable spending in this economic environment, and we hope the positive trend continues. We executed $35 million of share repurchases during the quarter, completing the amount authorized under our February 2016 program."
–William T. Dillard II, Dillard's CEO
What's next? – Bolstered by a strong Q1, Dillard's updated guidance for fiscal 2018. The company expects rentals of $29 million, up from $27 million. Guidance for net interest and debt expenses remained at $50 million versus $63 million in fiscal 2017. The company projects capital expenditures to be $140 million, up from $130 million.
The 411 – Nordstrom Inc. reported earnings of $87 million, or 51 cents per share, in the first quarter ended May 5, compared with $63 million, or 37 cents a share, in the same quarter in fiscal 2017. Sales increased 5.8 percent to $3.5 billion compared with the quarter ended April 29, 2017. This reflected an increase of approximately 250 basis points, primarily due to the shift of a Nordstrom Rewards loyalty event into the first quarter relative to the second quarter last year. Comparable sales for the first quarter increased 0.6 percent, compared with the 13-week period ended May 6, 2017, but this missed analyst expectations, sending shares down on May 17.
Reaction – "Our first-quarter results reflected our ongoing efforts to integrate our digital and physical assets to serve customers in new and relevant ways. The investments we're making in digital continue to pay off. During the quarter, we generated an 18 percent increase in sales enabled through our digital capabilities compared to the previous year."
–Blake Nordstrom, Nordstrom co-president
What's next? – Nordstrom updated the company's 2018 outlook, increasing EBIT guidance to between $895 million and $940 million from $885 million to $940 million. The company also raised the forecast for earnings-per-diluted-share to between $3.35 and $3.55 from $3.30 to $3.55. The company said the shift in the anniversary sale event into the second quarter relative to the second and third quarters in 2017 and the adoption of the new revenue recognition guidance is expected to impact total sales percentage by an increase of approximately 150 basis points in the second quarter and a decrease of approximately 150 basis points in the third quarter.
The 411 – J.C. Penney reported a Q1 loss of $78 million, or 25 cents per share, compared to a net loss of $187 million, or 60 cents, in the same period last year. Adjusted net loss was $69 million, or ($0.22) per share, for the first quarter this year compared to adjusted net income of $2 million, or 1 cent per share, for the first quarter last year. Results came in 1 cent better than the 23-cent loss analysts were expecting on average. Sales decreased 4.3 percent to $2.6 billion compared to $2.7 billion for Q1 2017. Wall Street on average was expecting $2.61 billion. The decline in total net sales was primarily the result of the 141 stores that closed in the second and third quarters of fiscal 2017, as well as a cooler start to the spring season.
Reaction – "During the first quarter, we achieved a positive sales comp of 0.2 percent, which was impacted in large part by a very late start to spring, where we experienced cooler-than-normal temperatures in April. Although our overall top line sales results came in below our expectations for the quarter, we were encouraged by the strong positive comp performance throughout February and March, as well as the last two weeks of April, when temperatures began to normalize."
–Marvin R. Ellison, J.C. Penney CEO
What's next? – The department store chain also cut the company's full-year earnings outlook. Comparable store sales are expected to remain at 0 percent to 2 percent, while adjusted earnings per share are now expected to be a loss of 7 cents to earnings of 13 cents. J.C. Penney previously forecast a potential profit range of 5 cents to 25 cents per share. Analysts had been expecting 16 cents per share on average.