22 Mar

Mississippi TanTec Recognized at Tannery Of The Year Awards Program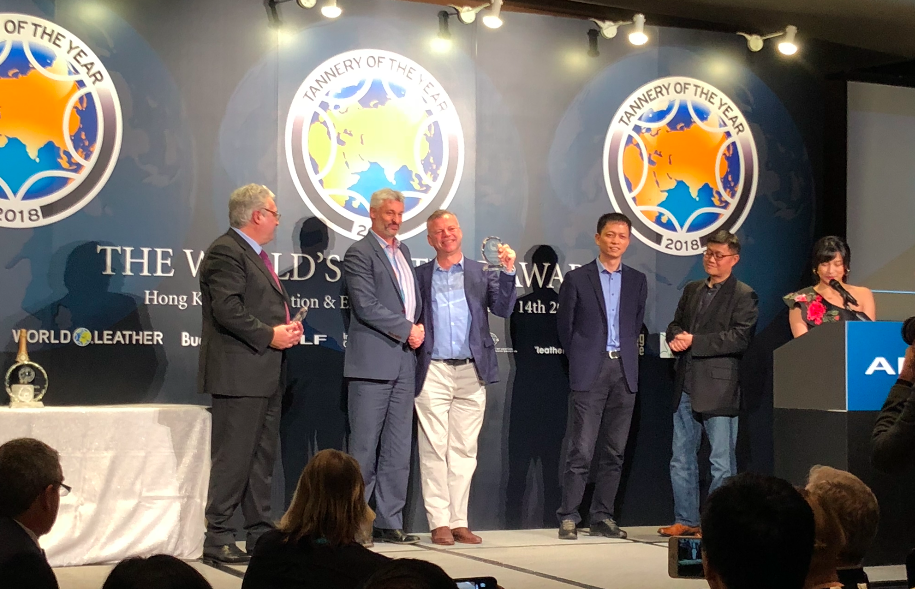 Mississippi TanTec was awarded the Highly Commended Award at the Tannery of the Year Awards Program. The sixth Tannery of the Year Awards program for 2018, organized by World Leather Publications, came to a conclusion on March 14 with a gala dinner held in Hong Kong. Mississippi TanTec, the Vicksburg facility of the ISA TanTec Group, was named one of the final three and eventually granted the Highly Commended Award among eight finalists.
The judging panel assessed various criteria, including commitment to technical innovation, environmental best practice, employees, community, strong relationships with clients and economic sustainability. Interhides Thailand received the Global Winner Award, while Mississippi TanTec shared second place with Xingye. The other five finalists were Andrew Muirhead & Son, GST Autoleather Mexico, Leather Industries Uganda, Sepiciler and Tongtianxing Group.
Mississippi TanTec (MTL) is the third facility the ISA TanTec group has built, following the layout, the structure and the way of working of the group's already-successful sites in China and Vietnam. The facility was established in 2014, realizing the company's vision of "Made in USA" leather production. It was the first tannery to commence production in the U.S. in decades, which created job opportunities for the residents of Warren County and planned to create 360 jobs in five years.
Manufacturing in the United States allows ISA TanTec to shorten lead times and ship directly to customers in the U.S., Mexico, Central America and the Dominican Republic. In addition MTL is committed to supporting local manufacturing in the U.S. and the U.S. government contracts with Berry Compliant leather.