25 Apr

Newell Brands Averts Proxy Battle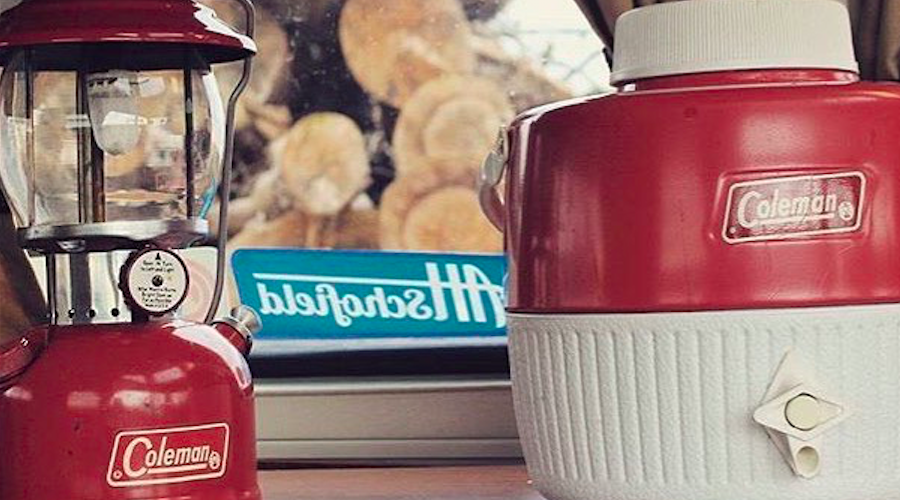 The battle over board seats at Newell Brands has come to a quicker-than-expected end. But the divestitures will continue.
Newell Brands and hedge fund Starboard Value agreed to end a months-long proxy fight through a deal brokered by fellow activist investor Carl Icahn that will add three new independent directors to the board.
Under the terms of the agreement, Icahn will give up two of the four board seats he won last month in favor of two candidates supported by activist hedge fund Starboard Value LP. In return, Starboard, led by Jeff Smith, dropped its effort to overhaul the board, agreeing to withdraw its slate of directors.
The new independent directors named Monday are Gerardo Lopez and Robert Steele. Newell also will nominate Bridget Ryan Berman, a pick agreed upon by Starboard and Icahn. Lopez was previously CEO of Extended Stay America, CEO of AMC Entertainment and EVP of Starbucks. Steele previously served as vice chairman of P&G's Global Health and Well­being. Berman has overseen strategies and operations for some of the largest brands globally, including Victoria's Secret, Giorgio Armani, and Apple.
Icahn's nominees exiting the board were Andrew Langham, who stepped down from the board, and David Atchison, who will now not be standing for election.
With the three additions, Newell's board will expand to 12 from 11. Eleven of the board members will be independent and nine of the 12 are new to the board since January. Following the annual meeting, three board members (including the new chairman) will be Icahn nominees and three will be Starboard nominees.
"This agreement will enable the company to now focus exclusively on the execution of our transformation plans and our efforts to strengthen our financial and operational performance," said Michael Polk, chief executive officer of Newell Brands. "We have listened to and agreed with our shareholders' desire to see this campaign reach a constructive resolution. We believe the steps we've taken to expand our transformation plan with the support and input of Carl Icahn is the right path to significant value creation and to a simpler, stronger and faster Newell Brands. I look forward to working with our Board of Directors to execute our plan and deliver results for shareholders."
Smith began publicly pushing for change at Newell in February. Icahn's accumulation emerged after Starboard earlier this month launched a change-of-control proxy contest to take over the Newell Brands board with the help of three ex-executives of Jarden who quit the company's board last month over concern about its integration and divestiture strategy.
Jarden Corp was acquired by Newell in 2016 and many of the businesses expected to be sold came from the acquisition.
Icahn 7 percent stake was revealed in regulatory filings only last month. Just days after Icahn's filing, Newell announced it reached an agreement with Icahn that would ultimately give him four board seats.
At the time, Smith called the Icahn agreement a "desperate" move by the company and questioned the "circumstances and motivation" behind it in separate statements earlier this month. Since then, the two activist investors have made amends.
"We spoke to Jeff Smith and determined we both have similar goals and objectives to enhance shareholder value, and we therefore agreed to give up two of our seats to avoid a damaging proxy fight," Icahn said in a statement.
"We are pleased to have worked constructively with Newell and Carl Icahn to resolve this election contest and look forward to seeing significantly improved results and shareholder value creation over the coming months and years," Smith said.
In a note to clients, Bonnie Herzog, an analyst at Wells Fargo, said the end of the proxy battle "should remove an element of uncertainty from NWL's story, and we expect shares to trade higher on the news. With a new board in place and a transformation plan underway, we see a good setup for NWL shares looking forward."
As reported, the transformation plan calls for the divestitures expected to yield a total $10 billion of after-tax proceeds.
On January 25, Newell announced an accelerated transformation plan that included exploring the sale of multiple businesses. These include the industrial/commercial product assets, including Waddington, Process Solutions, Rubbermaid Commercial Products and Mapa and smaller consumer businesses, including Rawlings, Goody, Rubbermaid Outdoor, Closet, Refuse and Garage and U.S. Playing Cards.
On February 16, Newell announced that it expected to generate $6 billion in after-tax proceeds from the sales of those businesses.
On March 19, Newell announced its cooperation agreement with Icahn and also said it had identified another $4 billion in divestiture opportunities for a total of $10 billion in proceeds now expected under the transformation plan.
Newell has not yet identified which businesses are being considered for sale under the second round of divestitures. But Wells Fargo's Herzog believes Newell will primarily keep its Live segment (Yankee Candle, Graco, Oster and Rubbermaid) and Learn segment (Jostens, Sharpie, Paper Mate and Dymo).
As such, Wells Fargo expects the round-two divestitures to include the remainder of its Work and Play segments, many of which were acquired in its Jarden Corp. acquisition. These include the outdoor & recreation division, which includes Coleman, Marmot and Ex Officio apparel and the Contigo beverage business, the fishing division (Berkley, Shakespeare, Stearns, Abu Garcia, Penn, Ugly Stik), as well as the Safety & Security division.
Wrote Herzog, "We note that these businesses have fairly unique distribution channels, including Sporting Goods, specialty retailers, home centers and commercial distributors. Less likely, but also a possibility, could be Jostens or the Appliances & Cookware divisions."
Newell does not provide financial detail at the brand/business level and that has led to many far-ranging estimates on how much each business would fetch in a sale.
Herzog estimated that Rawlings will likely fetch $399.3 million in pre-tax proceeds in a sale, Coleman, $1.42 billion; the apparel/beverages portion of the outdoor & recreation segment, $1.39 billion; and the fishing segment, $624.4 million.
Herzog wrote, "We believe there will be no shortage of buyers for the businesses, which could include J2 (an investment vehicle run by ex. Jarden executives), private equity or competitors. That said, we acknowledge this will be a complicated process, with multiple transactions, disparate businesses and lots of moving parts."
J2 Acquisition Ltd., which raised $1.25 billion in an initial public offering in 2017, is the investment vehicle of Martin Franklin, the co-founder of Jarden.
Herzog expects Newell to provide further details on which businesses will be divested when it reports first-quarter results on May 4.
On April 17, Wells Fargo upgraded its rating on Newell due to expectations that proceeds from divestitures will come in greater than planned and the investment firm's belief the reshaped Newell following the divestitures will be "a simpler, faster growing, higher margin business" positioned well for the current marketplace with e-commerce accounting for more than 20 percent of sales.
Some analysts, however, aren't a fan of the divestitures.
Lauren Lieberman, at Barclays, who has a "neutral" rating on Newell, wrote in a note following the announcement of the initial Icahn deal that while she understands the valuation upside that could be driven by an effective break-up, "it's still early to buy into a wide-scale divestiture process taking place."
She wrote, "Even should a break-up ultimately happen, contrary to company guidance, we cannot find a path to the divestiture process being accretive to earnings. Further, we find it remarkable that the end-state portfolio would in essence reflect the legacy Newell business plus Appliances & Home Fragrance minus Tools & Commercial Products but with lower profitability, making the past two years a highly costly and arduous exercise to simply swap out assets."
As far as businesses being sold in the second divestiture, she felt that given Newell's core competencies from a business and brand perspective, the businesses to be sold would potentially include the Fishing segment, Campingaz, Marmot, Coleman, First Alert and Josten's. Among the active brands, she sees Rawlings fetching between $500 to $600 million; Fishing, $600 to $700 million, Marmot, $700 to $900 million; and Coleman, $500 million to $600 million.
At SunTrust Robinson Humphrey, Bill Chappell Jr. downgraded his rating on Newell on March 27 due the decision to increase the size of the divestitures to $10 billion from $6 billion with the Icahn deal.
He said not knowing which other businesses will be sold "adds turbulence within the organization" that is already dealing with the ongoing sale of numerous other parts of the business. Chappell wrote, "How do you motivate an employee who doesn't know where she will be working in 12 months or if she will even have a job?"
Chappell also said the investment community "has no idea" of the health, profitability or structure of the incremental businesses as well as what may remain to value the business. Finally, he felt that with new board members being nominated by the activist groups, "Who is to say that the program isn't upsized again?"
Chapped concluded, "Our Hold rating is based on our belief that the recent agreement with an activist shareholder and the related decision to sell $10B worth of assets (up from original $6B), puts the stock in 'no-man's land' for the next few quarters. Simply put, we find it highly difficult to recommend a stock on fundamentals when we don't know what the fundamental makeup of the business will be in the next year. We do believe NWL brand portfolio is exceptionally strong. We do believe that the market is undervaluing these brands either as a going concerns or in the hands of other operators. However in the near term, we have a difficult time coming up with an investment thesis to move shares higher."
Newell Brands include Paper Mate, Sharpie, Dymo, EXPO, Parker, Elmer's, Coleman, Jostens, Marmot, Rawlings, Oster, Sunbeam, FoodSaver, Mr. Coffee, Rubbermaid Commercial Products, Graco, Baby Jogger, NUK, Calphalon, Rubbermaid, Contigo, First Alert, Waddington and Yankee Candle.
Newell's Play segment overall includes Berkley, Shakespeare, Abu Garcia, Penn, Ugly Stik, Rawlings, Coleman, Contigo, Marmot, Aerobed, Camping and Sterns. The brands are all part of the Jarden Outdoor segment. Jarden Corp was acquired by Newell in 2016.