08 Mar

OluKai Hawaiian Shave Ice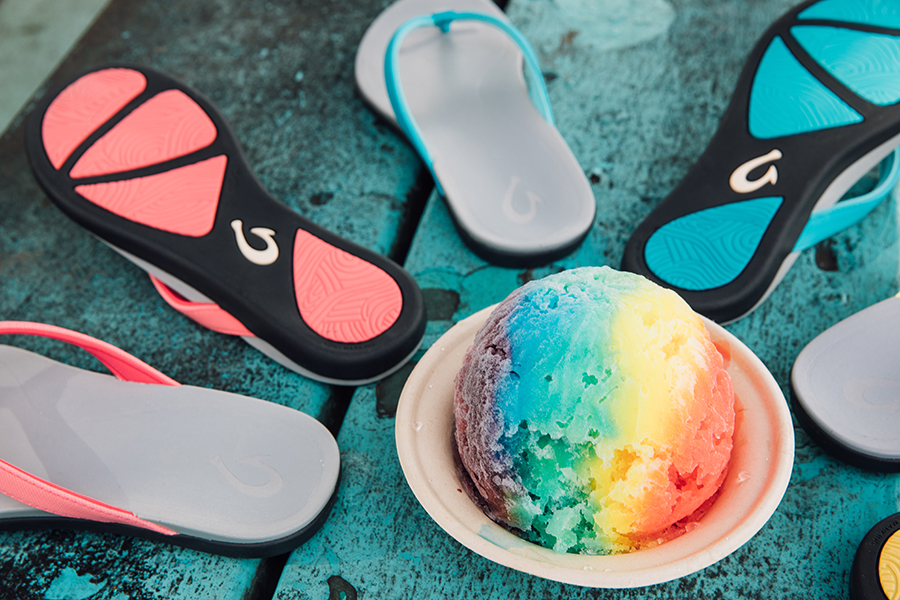 Co-founder and Hawaii native Bill Worthington partnered with Matt Till to bring the first OluKai line to market in 2006, with the intention to carry on the story of the culture, or what Hawaiians call "Talk Story" to the mainland.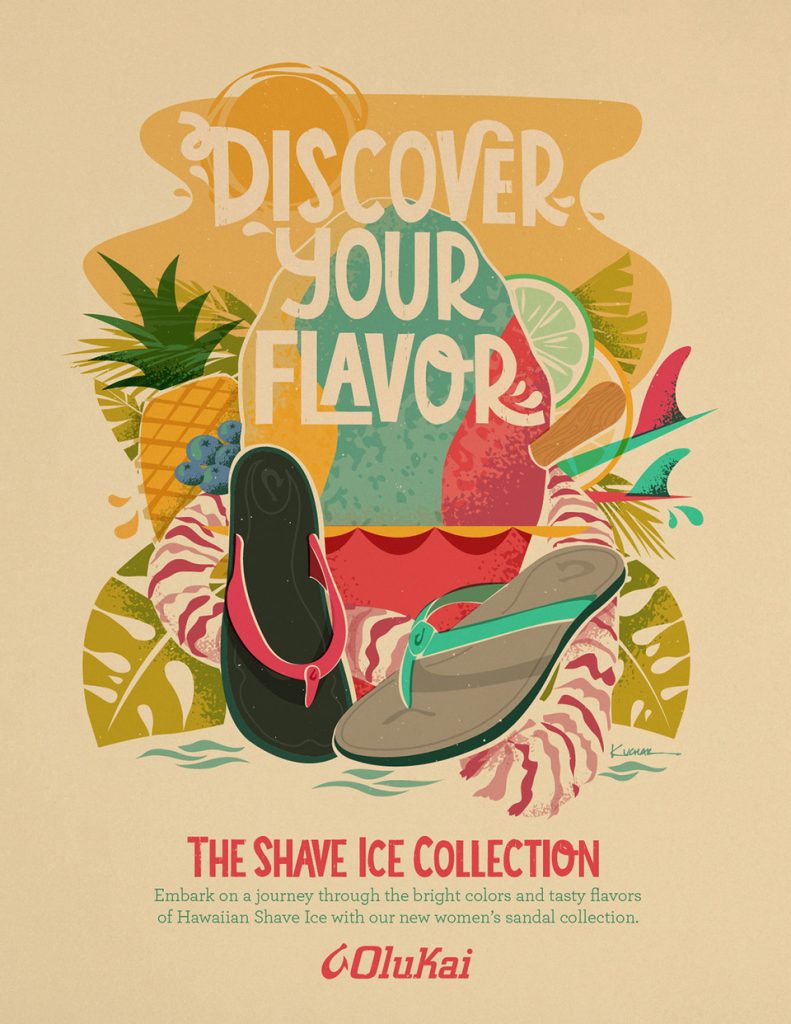 Inspired by Hawai'i's refreshingly tasty treat, the Shave Ice collection celebrates ten flavorful colors across three styles for women, and two for girls.
Shave Ice is more than an iconic treat of Hawai'i—it's a microcosm of it's culture. The Shave Ice Collection reflects this island tradition.
"In the spirit of Anywhere Aloha, we want to feature the flavors of Hawai'i's most iconic treat. These colors represent a beloved aspect of Hawaiian culture sought after by travelers and locals alike."
— Kerry Kondrady, VP of marketing, OluKai.
The styles in the collection include the women's Ho'opio, 'Ohana and Kulapa Kai, and the girl's Ho'opio and Kulala Pai. Each pair of sandals features water-resistant materials, non-marking rubber outsoles and traction pods.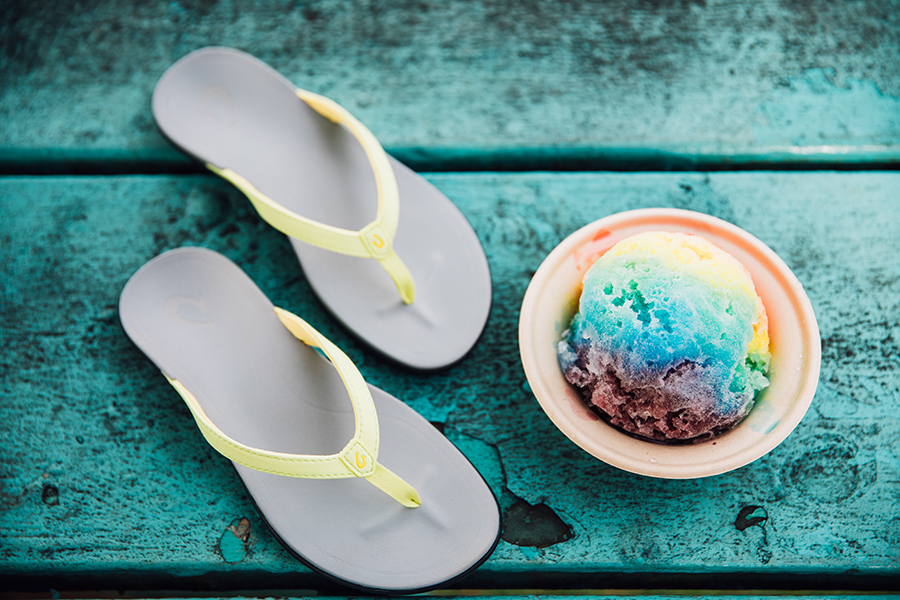 OluKai has created a Shave Ice personality quiz to help consumers find their flavor and their perfect sandal. To take the quiz and look over the collection, click here! 
---
OluKai once again is partnering with an artist from Hawaii, Nic Kuchar, for the colorful illustrations found in the collection. The brand will also host Shave Ice events at retail locations throughout the states to promote the collection and the Hawaiian tradition.