30 Nov

RG Barry Appoints Bob Mullaney President

RG Barry Brands Inc., a leading developer and marketer of lifestyle footwear and accessory brands, appointed footwear industry executive Bob Mullaney as president and chief executive officer (CEO), effective immediately.

As president and CEO, Mullaney will be responsible for the overall leadership and continued growth of RG Barry and its portfolio of brands: Dearfoams, Baggallini, and Foot Petals.  Mullaney will report directly to the RG Barry Brands Inc. Board of Directors.

Mullaney comes to RG Barry Brands with a 20-year proven track record in building and transforming industry-leading footwear and lifestyle brands. Most recently, Mullaney was president and chief operating officer of Shoes.com (formerly Shoebuy.com), the world's second-largest ecommerce footwear retailer. There, he strategically repositioned the online retail shoe pioneer from a basic transactional site to an optimized online customer shopping experience, leading the company to a double-digit growth trajectory.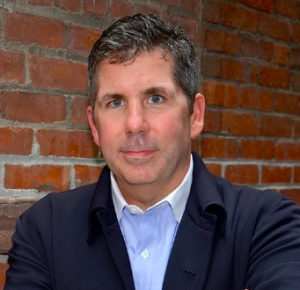 Prior to his role at Shoes.com, Mullaney served as president of Americas for The Rockport Company, where he was responsible for the successful growth and development of the wholesale and retail businesses. Under his leadership, the company achieved solid top-line growth and channel optimization, leading to the successful sale of the company from the Adidas Group to a new entity established by Boston-based investment firm Berkshire Partners and New Balance Holdings.
Previous to that, Mullaney held significant leadership roles at Brown Shoe Company (now Caleres Group), Vida Group and The Stride Rite Corporation. He is currently an active Two Ten Footwear Foundation Member.
"The Board believes that Bob's extensive leadership experience coupled with his success at effecting change make him the right person at the right time to help execute the strategic priorities of RG Barry Brands," said Scott Scharfman, chairman of the RG Barry Brands Inc. Board of Directors. "Bob is a commercially-minded leader; his passion for building brands, deep ecommerce experience and relentless consumer focus will be critical as we drive accelerated growth and expand our customer reach.
"As an individual, Bob is emblematic of our brand promise, reflecting a leadership approach that values operational excellence, customer service and a collaborative corporate culture. On behalf of the entire organization, we couldn't be more pleased about his appointment to this critical role; we look forward to his valuable contributions as he leads our company to future success," added Scharfman.
"This is an amazing opportunity and privilege to further lead the evolution of this tremendous company," said Mullaney. "The quality of our people−a dynamic group of professionals−is both undeniable and inspiring and will be central to building our business. We'll target brand growth through a relentless consumer focus, a commitment to product innovation and compelling brand marketing. We'll further accelerate our business as we fuel our key engines of growth, including enhanced ecommerce capabilities, global expansion, great licensing partnerships and strategic acquisitions."
Mullaney, 46, holds a Bachelor of Science in Accounting and Communications from Babson College and a Masters of Business Administration from Bentley College.