08 Mar

Supreme x Nike x NBA

Supreme is back, presenting their upcoming collaboration with Nike x NBA.

Nike, who holds the license to make all of the official on-court gear this NBA season, has teamed up with Supreme on a four-piece capsule collection featuring a jersey, shorts, jacket and Nike Air Force 1 sneakers embellished at least once with every NBA team logo. Bad boy on and off the b-ball court, J.R. Smith, formerly of the New York Knicks and currently of the Cleveland Cavaliers, is the model spokesperson, shown here.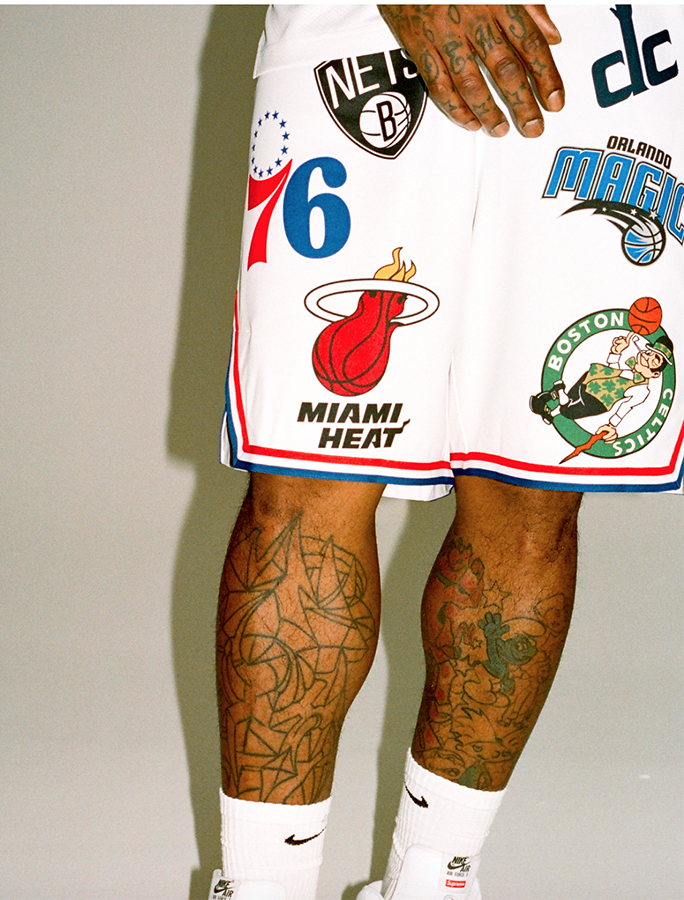 The theme of the collection is a take-off from the rappers in the 90s who wore oversized apparel emblazoned with NBA patches as a fashion statement in videos and on stage. Supreme updates the nostalgic vibe with this collection on the heels of today's logo-crazed consumer.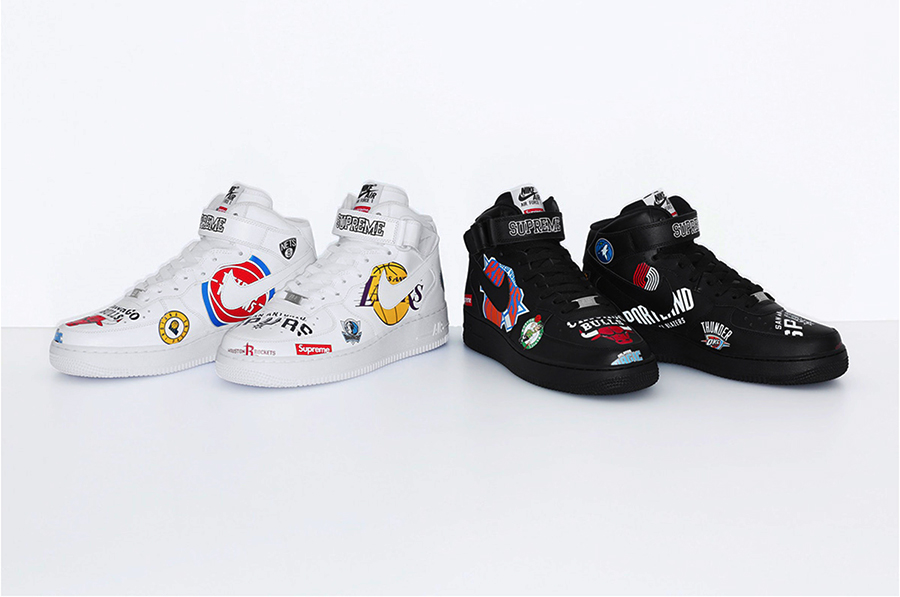 Few brands are as polarizing as Supreme. Ever since opening the brand's door in 1994 in NYC, Supreme has become a global phenomenon, with stores in Europe, the U.S. and Japan.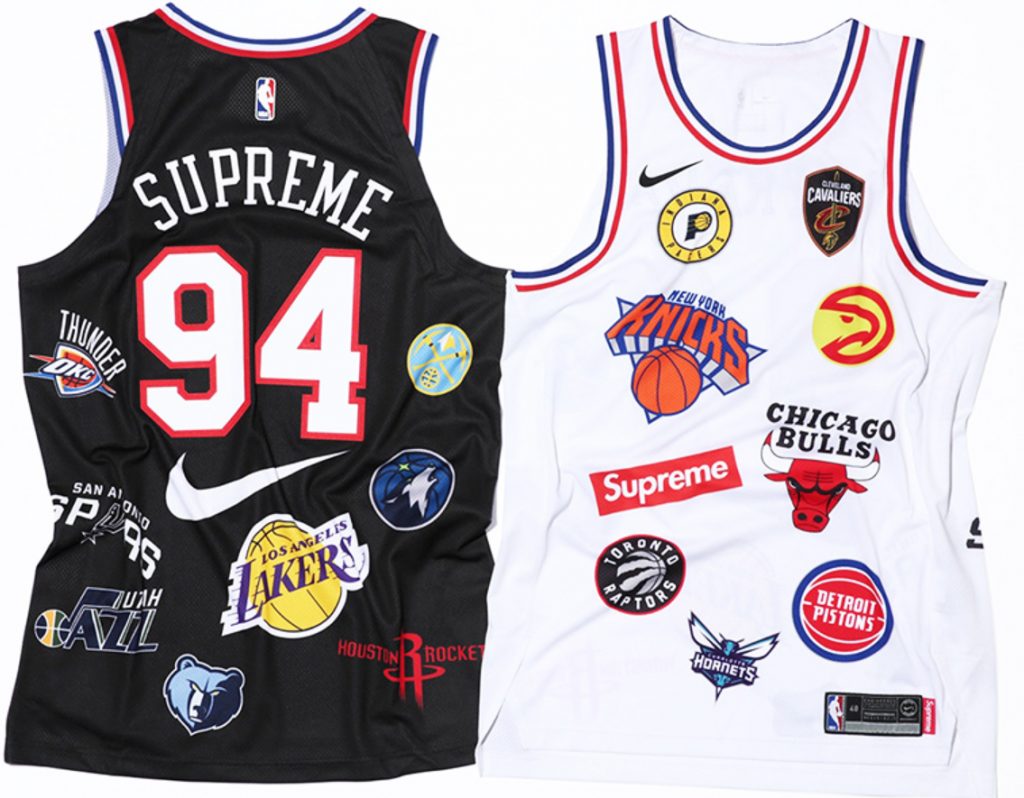 The collection is expected to be an instant sellout. If you want to get your hands on any of these items, you will need to act fast.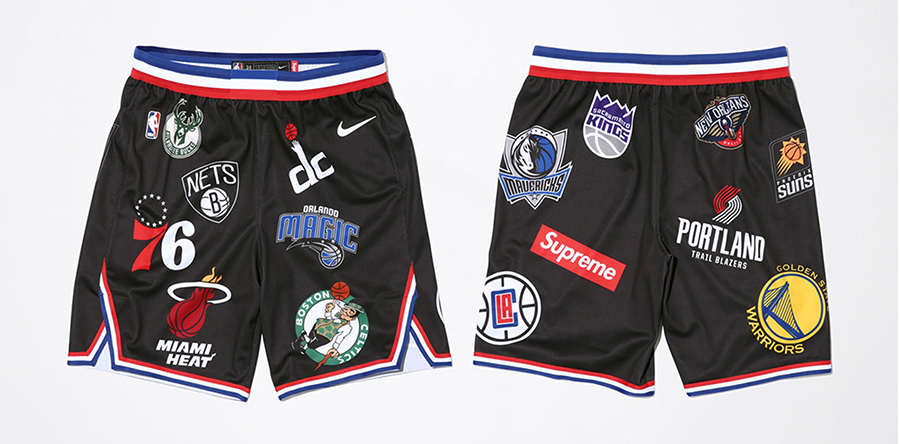 ---
 The jacket, jersey, and shorts will be available at retail in New York, Brooklyn, L.A., London and Paris and online March 8. The sneakers will be available online only March 8. The collection will drop at retail and online in Japan on March 10. A warm-up jacket will be added to the collection. Photos courtesy Supreme x Nike x NBA