24 May

TJX Attracting Millennials, Gen-Z Through Digital & Traditional Means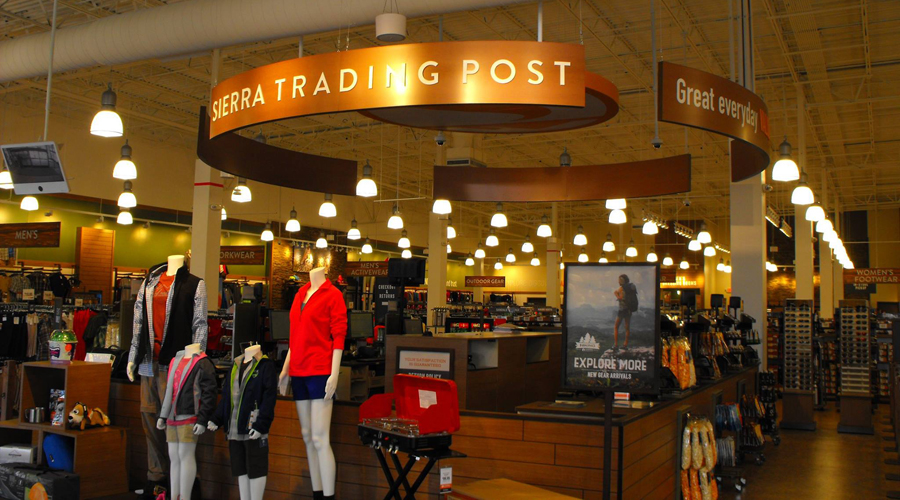 Acquiring and retaining younger customers today makes it more likely for a retailer to flourish tomorrow. And the TJX Cos. Inc. believes the company's myriad of brands can reach the next generation of shoppers by strategically combining digital and traditional offerings, according to Ernie Herrman, TJX president and CEO.
"We are especially pleased that we have been disproportionately attracting new millennial and Gen Z customers," Herrman said on Tuesday's call with analysts. "This bodes very well for the future of TJX."
The immediate future of TJX—the parent of Sierra Trading Post, T.J. Maxx, Marshall's, HomeGoods and others—looks very bright. The company reported net income for the first quarter ended May 5 of $716 million, or $1.13 per share. Adjusted earnings per share were 96 cents, a 17 percent increase over the prior year's 82 cents per share, but missed analysts' expectations by 6 cents per share.
Revenue for the first quarter increased 11.7 percent to $8.7 billion, beating estimates by $220 million. Consolidated comparable store sales increased 3 percent over the comparable period last year ending May 6, 2017.
The performance led TJX to update the company's guidance for Fiscal 2019. The company now expects adjusted diluted earnings per share—which exclude the benefit from the 2017 Tax Cuts and Jobs Act‑to be in the range of $4.04 to $4.10. This guidance represents a 5 percent to 6 percent increase over the prior year's adjusted $3.85.
"We are very pleased with our first quarter results, as both our consolidated comp store sales growth of 3 percent and earnings per share exceeded our expectations," Herrman said. "Marmaxx, our largest division, delivered a strong 4 percent comparable store sales increase. … Customer traffic was once again the primary driver of our comparable store sales increases at each of our four large divisions."
E-commerce was another driver. Although TJX doesn't break out online revenue, the company is focused on giving customers an "exciting treasure hunt shopping experience both in stores and online," Herrman said.
"In today's evolving retail environment, with the growth of e-commerce in general, we are delivering excellent value on comparable merchandise versus both brick & mortar and online retailers," he said. "In fact, we believe the growth of online retail has heightened the visibility of our values for consumers, which is very positive for our business."
And while strategically located, well-laid-out stores—TJX has 4,000 of them—remain the bread and butter for the company's revenue growth, look for an increased e-commerce emphasis as demand for online shopping grows and grows.
"We feel good about the continued growth of our e-commerce sites," Herrman said. "While still a small piece of our business, we are happy to offer our customers the choice of when and where to shop us, and our marketing is helping to make them aware that they can shop us 24/7."
One topic that didn't arise during Tuesday's earnings call—Sierra Trading Post's performance in the quarter immediately following a fourth-quarter impairment charge. In Q4, TJX took an impairment charge of 10 cents a share, or about $64 million, against earnings for Sierra Trading Post, a business the company acquired in December 2012.
The charge was related to goodwill, as the estimated fair value of Sierra Trading Post fell below the carrying value due to a decrease in projected revenue growth rates. TJX said that as Sierra Trading continues to transition to an off-price model, improvement was seen in the top line in the second half of Fiscal 2018.
On the company's Q4 conference call with analysts in early March, Herrman said, "The impairment charge we announced today reflects lower projected revenue growth rates for this business. Over the past couple of years, we have made significant changes to support the long-term health of the business. We shifted from heavy promotions to everyday value, relocated the business to our home office in Framingham to infuse the organization with high potential talent and grew the store base to leverage our extensive brick-and-mortar expertise.
"We are confident these are the right changes for the long-term. And we saw improvement in the top line both online and in stores in the back half of 2017. We are convinced that Sierra Trading Post is now well-positioned for successful growth going forward."
TJX didn't break out Sierra Trading Post results, but the company opened five locations in Q1, increasing the total to 32 stores from 27.