13 Apr

University Of Washington Switches From Nike To Adidas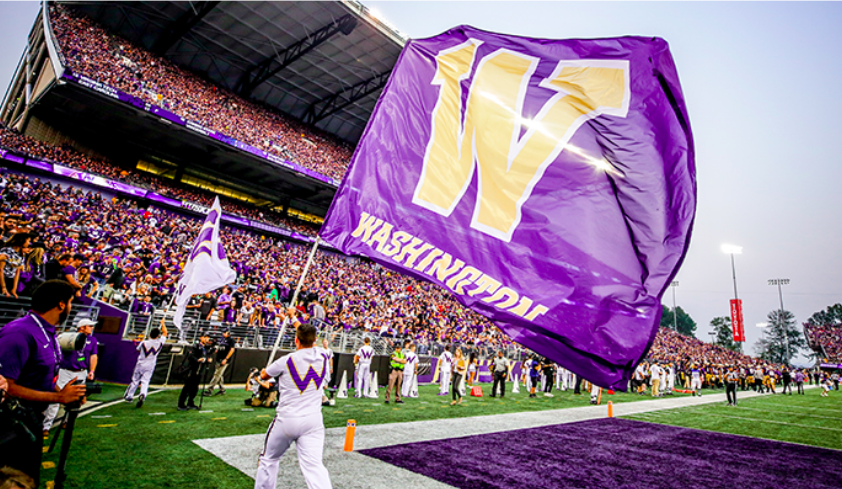 University of Washington athletic officials announced plans for a 10-year agreement to make Adidas the official athletic footwear and apparel partner of the Huskies through June of 2029. The university had been wearing Nike for 20 years.
The agreement is contingent upon approval from the UW Board of Regents.
"The University of Washington is thrilled to establish this partnership with Adidas," UW Director of Athletics Jennifer Cohen said. "We believe this partnership will allow us to provide a new competitive edge to our coaches, student-athletes and our incredible fan base. As we researched Adidas' college partnerships, we were extremely impressed with their product innovation, global brand significance and most of all, the depth of service and attention they provide to their partner schools. After meeting with their leadership team, it was clear that Adidas understands what makes Washington special, and I believe their passion for this partnership will resonate deeply with all who call themselves Huskies."
Adidas welcomes Washington as the newest member of the family. The brand is the official uniform, footwear and apparel provider for more than 100 collegiate programs including Arizona State, Georgia Tech, Indiana, Kansas, Louisville, Miami, Mississippi State, Nebraska, North Carolina State and Texas A&M.
"Like the University of Washington, Adidas is a respected worldwide brand, and this unique partnership will position us for great success moving forward," Huskies Head Football Coach Chris Petersen said. "We are excited to partner with Adidas, and we believe our student-athletes will benefit greatly from this agreement."
The Seattle Times reports the deal is one of the most lucrative in college athletics.
Nike paid roughly $3.5 million a year. Per terms of the contract, Adidas has agreed to pay the Huskies $5.275 million annually in cash, $5.58 million annually in product and $1.1 million annually for marketing, a source with knowledge of the deal told The Times.
The UW-Adidas 10-year, $120 million deal is believed to be the seventh-richest apparel contract in college athletics. UCLA has the largest, a 15-year, $280 million contract with Under Armour.
Washington is Adidas' 12th college, and the first on the West Coast. Louisville (10 years, $167 million) and Nebraska (11 years, $128 million) are its largest NCAA clients. Both agreements were made last August.