22 Feb

Vibram Sole Factor 2018 Tour

"Vibram's Sole Factor tour is currently scheduled to make stops in at least fifteen states with over fifty dates planned through Fall 2018. Its goal is to raise awareness on the lost art of the shoe cobbler and offer the consumer a chance to customize, upgrade and repair current footwear with a better performing, more stylish outsole."
— Allon Cohne, Chief Marketing Officer, Vibram USA
—•—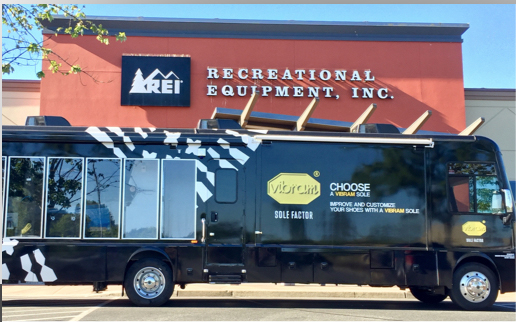 Driving Vibram's Sole Factor program is a customized, 38-foot mobile cobbler unit outfitted with a cobbler repair shop and outsole showroom. The RV, pictured above, is operated by Vibram's master cobbler, Gino Conti, pictured below, with cobbler assistants who examine shoes onsite, then upgrade with Vibram soles while customers wait.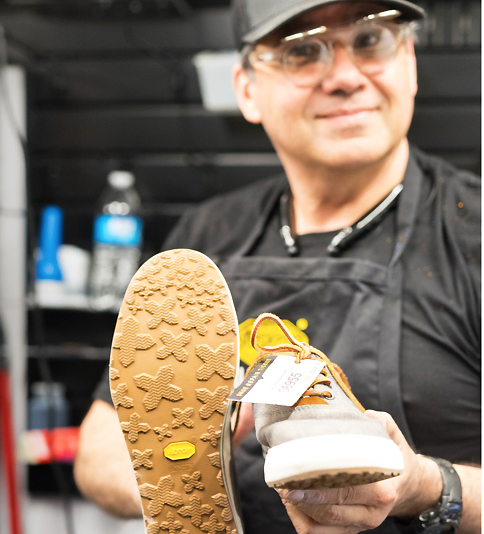 The Vibram Sole Factor Tour kicks off this week in North Carolina, visiting Dean's Shoe Repair, a Vibram Sole Factor Diamond Shop in Charlotte, then to Virginia, where it will visit Vibram partner Gold's Gym, at the Midlothian, Richmond and Arlington locations.
As an official partner of POWDR, Vibram then leads its Sole Factor Tour west to POWDR properties Copper Mountain and Eldora Mountain Resort.
—•—
"The Vibram Sole Factor Tour encourages local customers to re-sole their favorite footwear as a net positive for sustainability efforts while also supporting local businesses." — Allon Cohne, chief marketing officer, Vibram USA
For 2018, the Vibram Sole Factor experience will range in price for service, with some events being free of charge and donations requested for charity, while others will require up to a $40 guest cobbler service fee.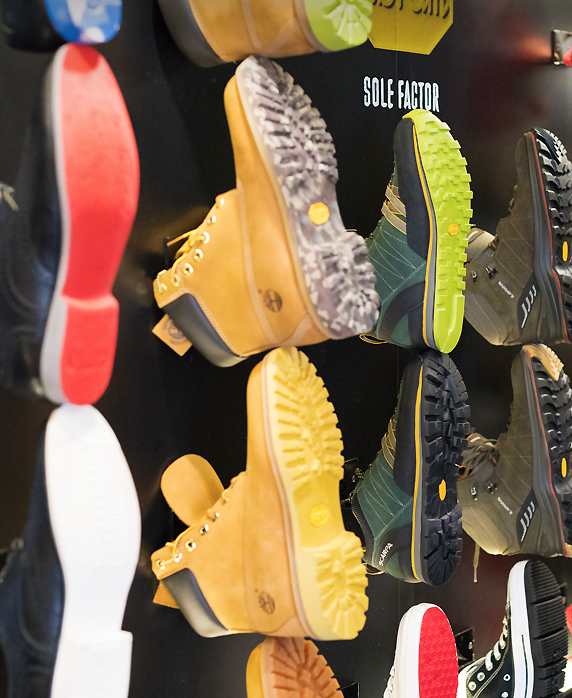 New for 2018, Vibram's most advanced cold weather gripping technology, Arctic Grip, will be available via its Sole Factor program and tour. Vibram Megagrip, designed for grip on both wet and dry surfaces, will be the other Vibram product shown throughout the Vibram Sole Factor tour.
Can't make it to a tour stop? Upgrading soles through Vibram's Sole Factor program is simple. Choose a sole online, then take advantage of free shipping to send in the footwear. Vibram will return the customized pair in two to four weeks.
For more information, dates and locations for the 2018 Sole Factor Tour, as well as Vibram Sole Factor Diamond Shops, visit here. Photos and video courtesy Vibram