10 May

Wolverine's 'Consumer Obsession' Kicks Into High Gear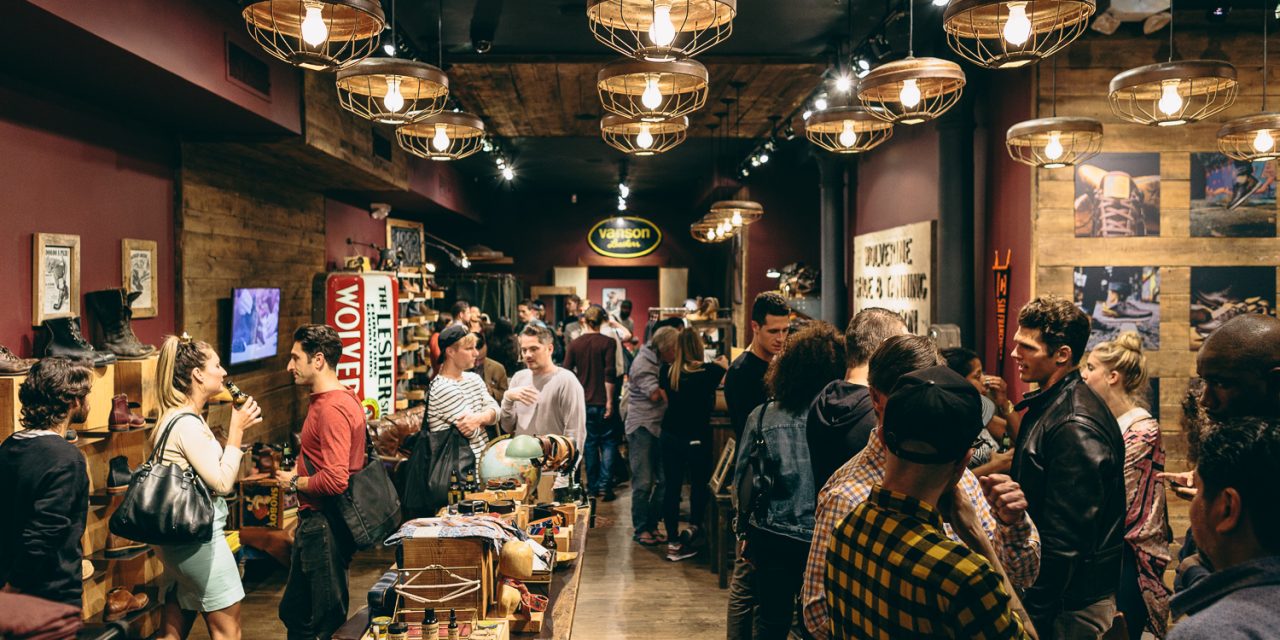 Wolverine Worldwide Inc.'s first-quarter performance not only beat analysts' expectations on both revenue and income, but it prompted the company to raise full-year earnings guidance as the next phase of an ambitious, multimillion-dollar global growth agenda kicks in.
"After two years of executing against an aggressive set of transformation and restructuring initiatives, we are beginning to harvest benefits which are, in part, being reinvested behind critical growth opportunities," Wolverine CEO and President Blake W. Krueger told analysts on Wednesday's earnings call.
"We expect these incremental investments to range between $40 million and $45 million in 2018. Our brands are poised to take full advantage of the new tools, processes and capabilities, and we are now a more nimble and agile company as we pivot to growth."
Wolverine Worldwide on Wednesday reported adjusted earnings rose 35 percent in the first quarter to 50 cents a share, exceeding Wall Street's consensus estimate by 13 cents a share. Revenue of $534.1 million decreased 9.7 percent during the first quarter, but it beat analysts' estimates by $3.1 million. Underlying revenue inched up 0.3 percent on a currency-neutral basis as Merrell, Sperry and international sales exceeded expectations.
The strong quarter sparked Wolverine to raise full-year earnings guidance and update the full-year outlook. The company now expects revenue in the range of $2.24 billion to $2.32 billion, reported earnings per share in the range of $1.92 to $2.02 and adjusted diluted earnings per share in the range of $2 to $2.10.
The company also provided an update on the 2018 global growth agenda, which is in the next phase of the company's "transformation initiative." It is becoming laser-focused on how customers shop and buy, ensuring that Wolverine is at the forefront of meeting evolving consumer demands.
The company's global growth agenda breaks down like this:
Powerful Product Creation Engine – Relentless and frequent introduction of craveable product that resonates around the world–taking full advantage of new creative design capabilities, stronger consumer insights and a faster supply chain.
Digital-Direct Offense – Seamless interaction with consumers through more effective digital engagement to drive owned e-commerce growth beyond 20 percent, improve the on-line businesses of retail customers and enhance brand positioning in the digital marketplace.
International Expansion – Greater investment in regional resources and systems to accelerate international growth, with a specific focus on China and the Asia Pacific region.
Wolverine is increasing the company's emphasis on customer insight while moving toward the "digital-direct offense." Though in the early stages, Wolverine "saw some meaningful wins during the first quarter and I'm pleased with our progress toward becoming a consumer-obsessed growth company," Krueger said.
The company plans to invest in "new creative and design capabilities, while expanding our consumer insights and market intelligence skills to bring more craveable product to market on a more continuous basis and with much shorter concept-to-market lead times," Krueger said. "All brands in the portfolio have now adopted this model and are developing new go-to-market strategies as a result."
Wolverine Worldwide's new approach is centered on driving "more robust, consumer-centered product pipelines" and addressing any gaps in those pipelines more proactively." The company plans to commit about 45 percent of incremental investments this year to that strategy.
"As brand owners in the new normal retail consumer environment, we need to think and operate more like vertical retailers to drive speed, product flow and consumer centricity, all of which will also accrue to the benefit of our wholesale customers," Krueger said. "We plan to continue to over-index our investments toward our digital-direct offense to stay in lockstep with our consumers by creating digital content and powerful stories that can be used across all distribution channels and by most retail customers."
The company's Q1 performance caught the eye of analysts, who maintained revenue estimates but raised EPS expectations for Wolverine in 2018.
In a note to investors titled "Strong 1Q Reflects [Operational] Execution and Quality of Revenue Focus," Jim Duffy and Peter McGoldrick of Stifel wrote: "First-quarter strength reflects the benefits of WWW's strong operational execution and focus on quality of revenue. We have increased confidence in 2018 gross margin prospects and are encouraged to see the commitment to reinvesting behind the brands and international opportunities. Despite 1Q upside, we are maintaining estimates, though see capacity for upward revisions to both revenue and gross margin as the year unfolds. We are adjusting our 12-month target price to $38 … ."
And Michael M.Y. Kawamoto of D.A. Davidson Cos. wrote: "WWW is well-positioned to deliver sustained growth with a 12 percent plus operating margin. We are encouraged by WWW's start to the year, reflecting of a better environment and improved operations. The company continues to execute on its growth initiatives, giving us confidence that a return to reported growth in 2H18 is attainable. Combining strong earnings growth, as well as potential valuation improvement, we see a path to share price appreciation."
Wolverine's brands include: Merrell, Sperry, Hush Puppies, Saucony, Wolverine, Keds, Stride Rite, Chaco, Bates, Hytest and Soft Style. The company also is the global footwear licensee of the brands Cat and Harley-Davidson.