13 Jun

Crocs Sees Sustainable Turnaround This Time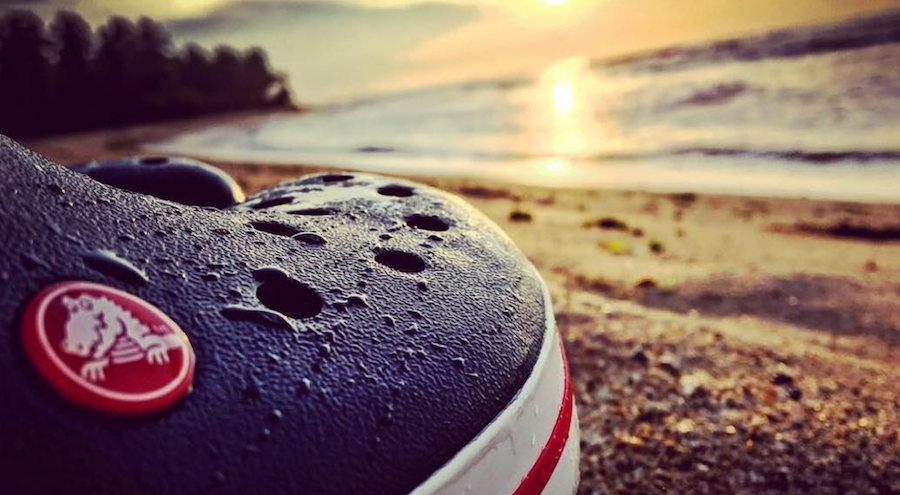 At the Stifel Cross Sector Insight Conference in Boston, Andrew Rees, president and CEO of Crocs Inc., said he understands the "hesitation" some investors may have, given the brand's ups and downs over the years. But he spent much of the session driving home the strategies that have the brand now "very much focused on sustainable growth."
On the product side, Crocs has re-focused on the clog, which now represents just over half of sales. Rees believes past management had under-invested in the category "for a long period of time" and investments in styles, technology, marketing and PR has helped Crocs' clogs and the overall clogs category resume growth. He also said the clogs category continues to be "extremely profitable" for the company.
A second product focus is a heightened focus on sandals, which Rees described as a $23 billion business globally, a category "the Crocs brand can play in," and a category in which Crocs only has a "fraction of 1 percent" market share. Sandal's sales for Crocs grew 20 percent in 2017 and were up another 20 percent in the first quarter.
Marketing has been overhauled with a focus on celebrity campaigns led by Drew Barrymore, a near-complete shift to social and digital from traditional marketing and using a significant number of social influencers across the marketplace. Crocs is seeing a 30 percent improvement in return on advertising spend in digital channels.
The overall marketing mantra encourages consumers to "get comfortable in your own shoes."
Rees particularly credited Barrymore's support in the brand's campaigns. He said, "Her whole persona embraces someone who is comfortable in their own shoes and how they make their own way in the world. I think the message makes a lot of sense in the way consumers look at the world today and it gives us great versatility as we look at the products we can to bring to market."
He noted that Crocs has significantly high unaided awareness with consumers and the goal of marketing is to improve "consideration," or getting consumers to try the brand. Rees added, "We've seen a significant step forward in the relevance of the brand."
On the profitability side, Crocs announced a goal in early 2017 to reduce $75 million to $85 million in SG&A within a two-year period. About two-thirds of the reduction is set to come from store closings and 160 stores will be closed under the program by the end of the year to get to just under 400. The company had 425 open at the close of the first quarter.
The remaining third of the SG&A cuts is expected to come from streamlining the company's corporate office and distribution centers. Rees said Crocs remains "definitely on track" to reach its SG&A reduction goal.
He noted that Crocs' turnaround efforts have shifted more to reducing the company's cost structure from resuming growth since Blackstone Group made a significant investment in Crocs in December 2013, in part because currency headwinds arriving over 2014 and 2015 was significantly impacting top-line growth internationally. Other factors include flailing business models in several Asian markets and an overabundance of owned stores amid the aggressive consumer shift toward digital purchases.
Overall, Crocs has set a goal to return to double-digit operating margins and improved gross margins are also expected to help.
Gross margins picked up 350 basis points in the first quarter due to tightened distribution and inventory management. Margins have also been supported by acceptance of price increases this past Q4 and again in Q1 in the U.S. following similar action taken in Europe last year. Crocs' core clog is priced at $35 and "still remains an incredible value" given its durability and versatility, said Rees.
ASPs (average selling prices) are expected to rebound after two years of pressure from mix shift away from cut/sew products towards the core molded product. The success of the Literide collection is also supporting higher average prices.
Excluding store closings and the impact of several foreign regions transitioning to distributors over the last three years, underlying growth ran up high-single digits in the first quarter.
The gains are being driven by digital commerce, which includes the company's own e-commerce, as well as wholesales sales through pure-play e-tailers. For Crocs, digital commerce also includes beginning to sell through third-party marketplaces this year, and Rees sees "significant opportunities" for all three components of digital commerce.
A second big driver of growth has been through distributors overseas as the "right partners" were found to revive growth in several regions. Overall wholesale sales to e-tailers and wholesale sales to distributors account for 50 percent of Crocs' wholesales sales. Traditional wholesale is also seeing some growth, supported by acceptance of sandals.
Rees still noted that Crocs has gone through two "dramatic cycles" in only 17 years in business. The first one came with the shift to focus on international growth, including the rapid build-up in Asia, after Crocs quickly expanded to hit $600 million largely through expansion in North America. The second pivot was the investment by Blackstone when Rees and Gregg Ribatt arrived and the current turnaround strategy formed.
But Rees said "the quality, the experience" of the management team, efforts to bring relevancy of the brand and clog silhouette and sandal opportunity all have "legs to them."
Said Rees, "I think we've really approached this from a perspective of driving long-term consumer and shareholder value, not from the perspective of how to make a buck in the shortest possible time. So we really feel a lot of the thought process, a lot of the strategy and the investments we've put in place really have longevity. So ultimately time will tell."