07 Jul

Deckers Brands Appoints President Of Fashion Lifestyle

Deckers Brands announced the appointment of Anne Spangenberg as president of Fashion Lifestyle, which includes Ugg and Koolaburra. Most recently, Spangenberg was global vice president of merchandising for Nike, Inc.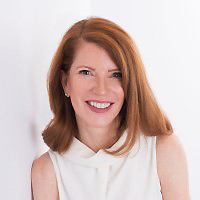 Spangenberg will serve on Decker's executive leadership team, reporting to Dave Powers, president and CEO, Deckers Brands.
Spangenberg has an extensive background as a global leader and strategic brand builder. She will lead Deckers' Fashion Lifestyle brands focusing on product diversification, consumer adoption and franchise evolution across a tightly-managed omnichannel marketplace.
"The Ugg brand is currently in its strongest position ever, which will only be bolstered by Anne's appointment," said Powers. "Anne is a proven industry leader who has played a meaningful role in creating and transforming merchandising functions across categories, channels and markets. Importantly, she brings Deckers an innate understanding of the consumer and the ability to efficiently implement strategy in alignment with the latest fashion and lifestyle trends. I'm proud of the great work the Ugg team has delivered, and I look forward to working with Anne to accelerate the brand's growth, enhance the customer experience and make continued progress on our goals over the coming years."