19 Jun

Eric Sprunk Discusses Nike's Sustainability Journey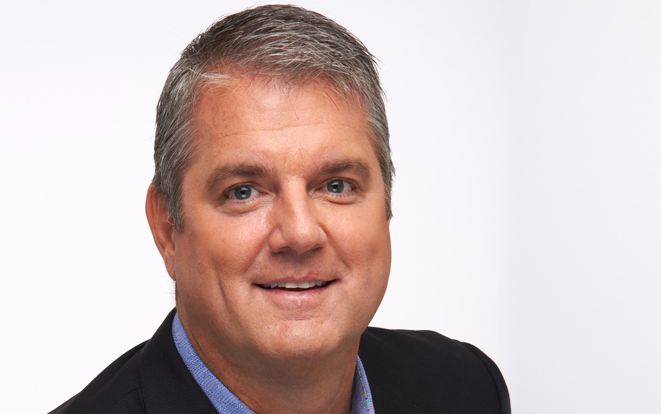 Speaking recently at the Copenhagen Fashion Summit, Nike Inc.'s COO Eric Sprunk said Nike now knows "sustainability drives innovation and improves the performance of everything we make." But he spent a large chunk of his keynote session discussing the brand's shortfalls in the past and the its long "journey" to embracing that mindset.
The Copenhagen Fashion Summit is the world's largest event dedicated to sustainability in fashion. The sixth edition drew a number of fashion's stars, including designer Stella McCartney, in a conversation with former editor-in-chief of Vanity Fair, Graydon Carter, as well as discussions by execs at Target, Li & Fung, H&M, a few supermodels and a number of sustainability thought leaders.
In his presentation, Sprunk noted that he joined Nike in 1993 and by the late nineties Nike was regularly battling negative headlines around the its labor practices, including excessive overtime and low wages. Said Sprunk, "We were appropriately criticized for not listening and not caring. At that time, we saw compliance purely as a risk, a risk management activity that was at many times at odds with the business."
In 2001, Sprunk was put in charge of the global footwear business and he saw it was going to be necessary for Nike to reinvent the supply chain to be "equitable and green as well as profitable" while supporting the brand's ambitious growth goals. At the time, an alternative to the current sourcing model wasn't evident.
"There was no playbook, no Harvard Business School case study," said Sprunk. "In fact, common logic was that you couldn't have your cake and eat it too."
He struggled to see "how it made business sense" to embrace more sustainable solutions. Sprunk credited his mindset change in part to working closely with Hanna Jones, now Nike's VP of sustainability and innovation, whom he described as "quite persuasive, if not adamant" about committing to change.
But a breakthrough came in 1992 when Nike decided to replace a greenhouse gas called sulfur hexafluoride, or SF6, that had filled the its famous Air pockets. While investing millions in R&D to find a replacement, it was the first time Sprunk saw sustainability ultimately providing a business benefit. Said Sprunk, "By using sustainability as the catalyst for the innovation, we discovered new methods of make that were far better than we had, and they're still being used today."
Air is now Nike's most sustainable platform, with every single Air sole or bottom containing at least 50 percent recycled material. The Vapor Max's sole features a 75 percent recycled sole, as well as an upper made of 100 percent recycled yarns and a knit design for minimal waste.
Beyond product, the sustainability "journey" for Nike turned to transparency in 2005 when Nike began disclosing the locations of its contract factories. Sprunk again admitted he "needed a little encouragement from my friend, Hanna," but described revealing the factory locations as a "watershed moment" for the company internally and externally, "helping us pave the way for continued innovation and industry collaboration."
By 2008, issues with factories in Honduras and Malaysia further led Nike to hold a thorough review of how the company could influence working conditions at contract factories. That led the arrival in 2009 of Project Rewire, which is when Nike decided to "embed sustainability in the business."
Under Project Rewire, Nike's sourcing and manufacturing team became responsible for the "impact of our sourcing decisions," namely the health and well-being of the workers at its sub-contractors. Workplace compliance issues now sits under Sprunk. Doyle's team focuses on sustainable innovation and sustainable business models across the enterprise.
"This revolutionized how we think," said Sprunk of the move to list factories. "It led us to change our entire business strategy to reduce our supply chain partners in favor of those who shared our vision, to invest in lean manufacturing, to experiment in new models of compensation for our workforce and to think about our company's sourcing strategies completely differently than we had been. Above all we changed the way we reward and/or penalize our factory partners, locking their business success into the metrics of labor rights and sustainability."
Sprunk also spoke about Nike's most recent bold goal set in place two years ago to double the company's sales while cutting its environmental impact in half.
With his session entitled, "To Power And Protect The Future Of Sport," Sprunk noted how important protecting the environment is to sports. Said Sprunk, "If we can't run outside because of pollution, flooding or fire, or we don't have clean water to drink, or if our children don't have a chance or a place to play, then we don't have sport. That's why I believe sustainability should always be our first consideration."
He said while sustainability had become a core part of the business for the prior two decades, the new commitment to cut Nike's eco-impact in half "inspired us to dream bigger and be more disruptive in our thinking."
He noted that while creating innovative prototypes, small-batch runs or one-off products are all beneficial in making progress in sustainability initiatives, Nike's biggest challenge is the company's size.
Sprunk said, "To make the change we believe is necessary we have to do it at scale and that is often extraordinarily difficult. That is what drives our belief that we have to spend less time talking about where we make our product and instead spend our time and innovation on how we make it. So we can make it anywhere. All of this moves us closer to our ultimate sustainability vision, a circular, low-carbon future."
He added, "A future where every piece of scrap and waste from recycled shoes to that on manufacturing floors is used in new products. It requires embedding sustainability end to end, from design to manufacturing to delivery."
Offering a few examples, Sprunk noted that to reduce energy waste, Nike recently signed purchase power agreements that will by the end of next year allow Nike to be powered entirely by renewable energy across North America. The company has also committed to reach 100 percent renewable energy in the its owned or operated facilities globally by 2025. At Nike's Belgium distribution center, the energy produced from just six wind turbines is enough to supply power to 5,000 households.
On the product side, Nike Flyknit is most often called out in terms of the brand's efforts in lean manufacturing, but the arrival of Nike Flyleather "promises to be as game-changing as our Nike Flyknit."
Flyleather fits and feels like most of Nike's premium leathers, but uses significantly less water, has a low carbon footprint, is five times more abrasion resistant and is 40 percent lighter. Producing on a roll improves cutting efficiencies and speed as well.
Said Sprunk, "We've been working on leather for a long, long time. With Flyleather cascading across our footwear icons, like the Air Force One, Air Max 90 and the Air Jordan One, we're just beginning to tap the incredible opportunity in this innovation."
He also discussed the creation of Nike Grind, which is material created from recycled athletic footwear and surplus manufacturing scraps from factory floors. The material is often used to create athletic and playground surfaces. To take Nick Grind to the next level, Nike in May 2018 introduced the Nike Circular Innovation Challenge, which invites makers, designer and engineers to help us turn Nike Grind into new products. Hundreds of proposals have arrived and winners will be announced in the fall.
Sprunk also noted that Nike issued its sustainable business report in May that showed Nike is now one of the world's largest users of recycled polyester. Since 2012, Nike has diverted more than five billion plastic bottles, including one billion in the past year alone from landfills, and recycled them into new products.
The report also showed that last year Nike saved more than 24 billion liters of water by sourcing cotton more sustainably. Nike's most popular platform, Nike Air, is able to divert more than 95 percent of its manufacturing waste from landfills.
While discussing Nike's progress and the brand's goal to rank among the leaders in sustainability, Sprunk also several times mentioned the importance of increased collaboration among the major industry players to find sustainable solutions.
Said Sprunk, "Imagine working in or managing a factory that is producing product for several brands who each have their code of conduct, their own code-leadership standards, their own audit tools and their own remediation efforts. By working together on pre-competitive areas like this, I believe we can make a much bigger difference for the worker."
He said Nike is among the 150 brands that have joined Global Fashion Agenda's 2020 Circular Fashion System Commitment to not only "reinforce the work we've already started, but importantly, to build even more momentum for a closed-loop future."
He closed, "To be fair as a company inspired by sport, we can get a bit competitive. But when it comes to sustainable innovation and the power of collaboration, every single one of us has a role to play. Because if we dare to design the future we must do it together; in doing so we will be pushing the limits of our collective potential in unprecedented ways."