28 Jun

Exceeding Expectations At Retail … Fila Axilus Energized

Fila introduced the Axilus Energized, pictured here, in March—a lightweight, flexible cutting-edge shoe for purchase at tennis specialty retailers in the U.S., on line at Fila.com and available on-site at the BNP Paribas Open in Indian Wells, CA to rave reviews.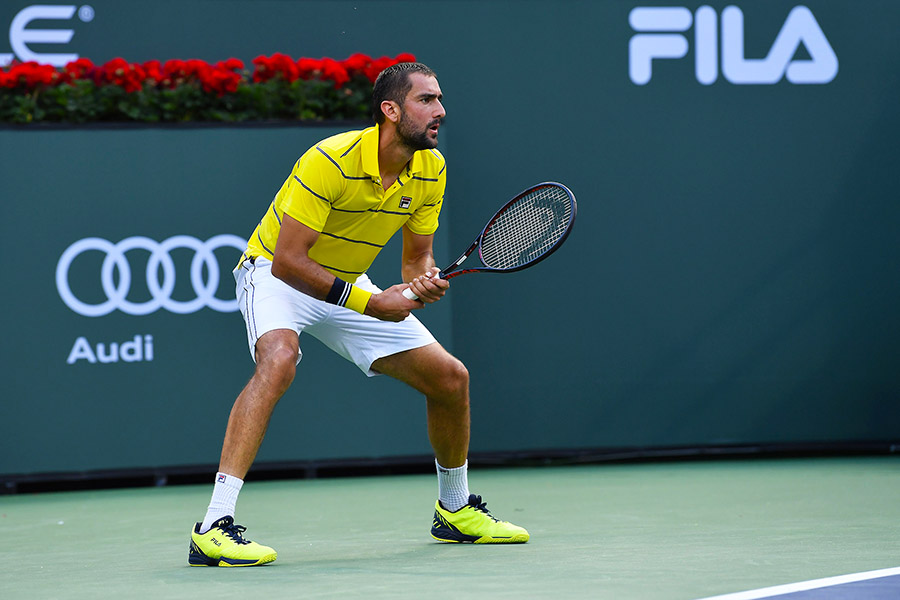 "My impression of Axilus Energized shoes is fantastic. The shoe is very light, has very good stability and support, but what I like most with this shoe is that as soon as I start to wear a new pair, they fit to my foot so comfortably, and I can have straight away my best performance from them. Usually, with brand new shoes, you have to wear them for a day or two, but that's not the case with Axilus Energized. They feel, straight away really, really good."  — Marin Cilic, world no. 3 player, pictured above
"I feel very comfortable in the new Axilus Energized tennis shoe. It provides the perfect balance between agility and stability. It is lightweight and holds the court well. It looks pretty cool too!" — Karolina Pliskova, world no. 5 player, pictured below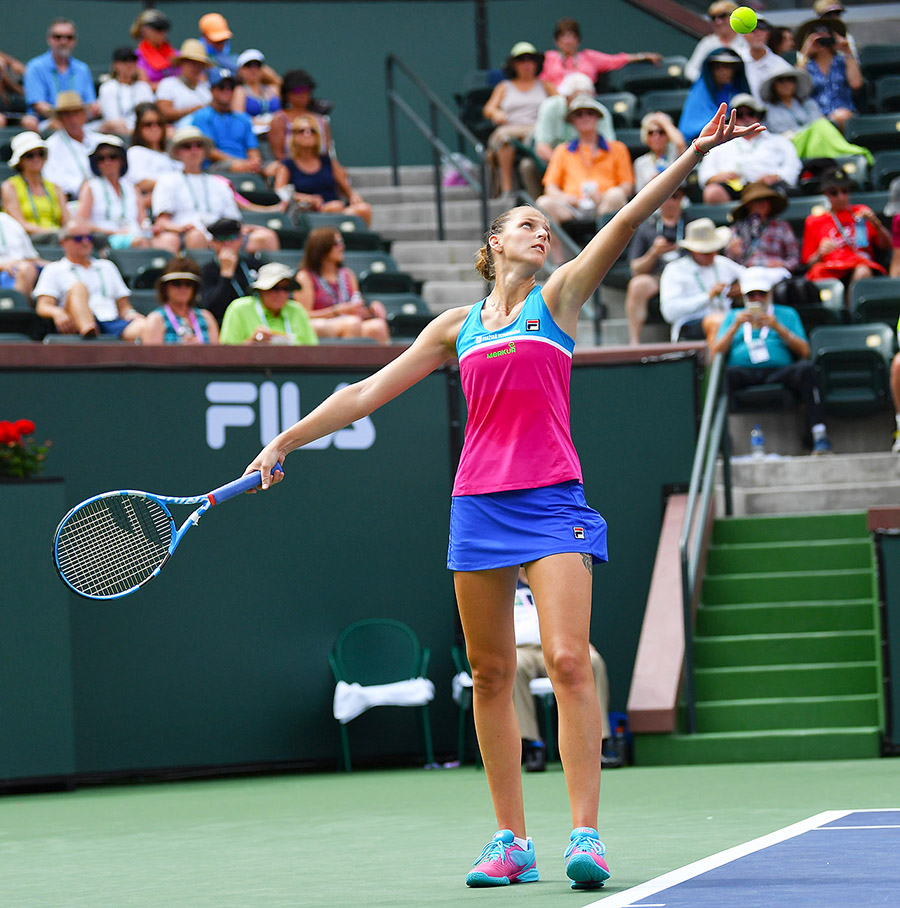 A
s the game of tennis has evolved, athletes need to move across the court faster and with greater stability, but not at the cost of losing comfort. The Axilus Energized combines reinforced high abrasion material on the forefoot with a supportive molded heel, and at the same time, the energized rubber cushioning in the midsole and heel offers added cushioning, while the flex point of the shoe and soft interior give you added comfort.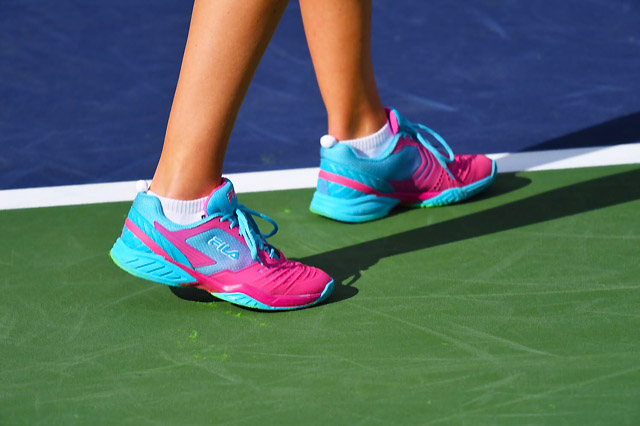 The shoe has exceeded expectations at retail. Fila will drop a limited-edition Axilus Energized at The U.S. Open, to be worn by the brand ambassador athletes, said Lauren Mallon, senior global marketing manager, Fila, in her interview with SGB last week.
"We continue to work closely with our top athletes as we grow our tennis footwear offerings to meet the technical demands of the game. The Axilus Energized blends performance features and trend-driven design details. The footwear is lightweight and flexible to allow ease of movement for players, while bold new colorways will make a statement on the court." — Mark Eggert, SVP, Footwear Design and Advanced Concepts, Fila, NA