24 Jun

How Columbia Sportswear Plans To Ride Out Pandemic

Speaking at the Stifel Cross Sector Insights Conference, Jim Swanson, CFO, Columbia Sportswear, said the company's diversified business model, accelerated investments in digital in recent years, and the heightened appeal for outdoor products will help it manage the fallout from the pandemic.

Diversification efforts start with its brand portfolio and the company now has four brands: Columbia Sportswear, Sorel, Prana and Mountain Hardwear. The flagship Columbia brand remains by far its largest contributor at 82 percent of sales in 2019, although Sorel has recently been its fastest grower.

Geographically, sales from the U.S. have been steadily reduced to 64 percent of the mix last year with the second-largest region, LAAP (Latin America Asia Pacific), at 17 percent. By category, core Apparel, Accessories and Equipment shrunk to 77 percent of the mix as footwear gained traction at Sorel and the Columbia brand.

The biggest change has been distribution. Wholesale, a channel the company largely focused on a decade ago, now represents only 59 percent of sales with direct-to-consumer (DTC) expanding rapidly.

In the U.S., Columbia has "been known for the breadth of its distribution" across brick & mortar and online. At the wholesale level, Columbia has "strategically positioned our brands with what we would consider the more healthy retailers," said Swanson.

In the first quarter, however, the company took $21.5 million in allowances for doubtful accounts reflecting heightened accounts receivable risk resulting from the ongoing COVID-19 pandemic. Swanson said the receivables charge was "far and away more significant than anything we've seen in the past," including after the 2008 recession when the sports industry faced a number of bankruptcies. The receivables risks are seen "more concentrated" among the small-to-mid-size wholesale accounts the Company serves.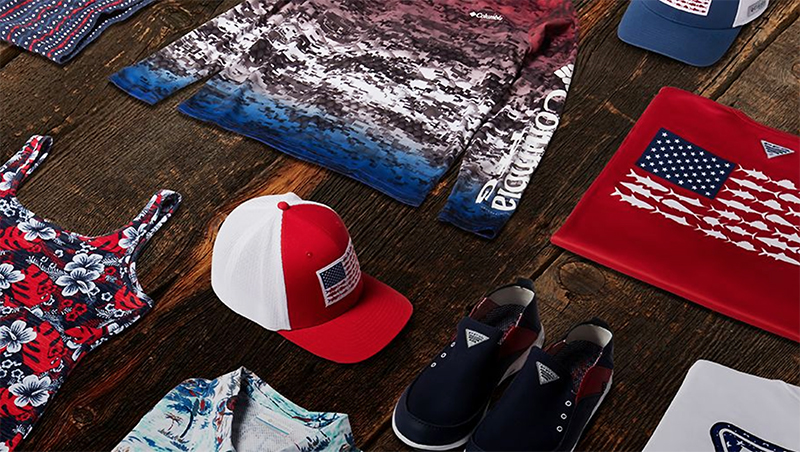 Online, sales have accelerated amid the pandemic in a pattern seen by other brands. Swanson said the company sees the overall pandemic leading to more consumers "being comfortable shopping for apparel and footwear online."
Through the first several weeks of April, U.S. e-commerce business overall was up over 60 percent year-over-year. Sorel.com saw gains at nearly 300 percent the first several weeks of April. In 2019, sales from the company's owned e-commerce sites represented 11 percent of sales. Including online sales from the sites of its wholesale partners as well as pure-play e-tailers from Amazon, Zappos and Tmall, online accounts for about a quarter of sales.
Swanson said the growth also reflects online investments being made over the last 8-to-10 years. The primary digital investments for the current year will be supporting it Experience First, or X1, initiative. The platform is expected to go live for the Columbia, Sorel and Mountain Hardwear brands in North America prior to the peak holiday sales period.
On the marketing front, Columbia made a "fairly significant shift" towards digital with the emergence of COVID-19, including live Instagram events with brand ambassador and country music star Luke Combs, increased use of micro-influencers and expanded coverage on social channels like Facebook. A new Outdoor Guide collection was also launched on its website and Instagram featuring inspirational stories about heading outdoors.
On the product side, Columbia, like others, sees increasing demand for outdoor products as families seek experiences closer to home that meet social-distancing guidelines. Andrew Burns, director of investor relations and competitive intelligence said, "Anecdotally, we firmly believe there's a lot of interest in outdoor participation." He said the company has an "appropriately priced brand with Columbia to help them access to the outdoors."
Footwear has been outperforming apparel "quite significantly," said Burns.
Burns still noted that the store closures "and how that impacts consumers' ability to access product" has been a major impediment to meeting an increased demand for nearby outdoor adventures.
The supply chain has also been impacted by the pandemic with fall inventory purchases delayed 30-to-45 days, largely due to challenges attaining materials, according to Swanson. At the same time, the Company moved early on to curtail production and faced order cancellations to align demand with supply. Said Swanson, "There's a lot of effort going into inventory management."
The company will also carry over a "fair amount" of product to spring 2021 to manage excess inventory as well as utilize outlet stores.
Said Swanson, "From a liquidity standpoint, I would fully anticipate, as we continue to move forward here through the balance of the year, it's going to be a promotional environment. We'll need to react to that to some degree and counterbalance that. The strength in our balance sheet plays well into that, and the distribution that we have does as well."