08 Oct

Puma Appoints Creative Director

Puma has appointed June Ambrose, Jay-Z and Missy Elliott's longtime stylist, as the brand's new creative director.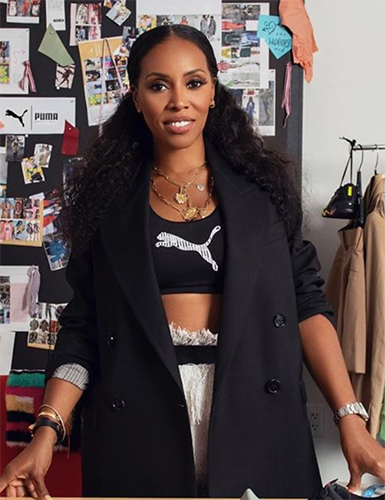 Ambrose will be designing for Puma's women's and girl's lines. The partnership came through Puma's connects with Jay-Z, who serves as the creative director for Puma Hoops.
"The connection between style and sport is timeless and it's something I've always wanted to put my spin on," said Ambrose in a statement. "Beyond the collections, it's important to me that the collaboration is rooted in social impact, and Pumas work in the social justice space to empower youth through sport makes them the perfect partner."
Adam Petrick, global director of brand and marketing at Puma, said: "June is an icon at the intersection between fashion, music, culture and purpose. Having the opportunity to bring an individual with such talent into the world of sports is unique and we are excited to see how she can redefine what it means to create a sportswear collection."