31 Aug

Seattle x Amazon Good For Retail

Amazon may be taking over Seattle, but it's not harming retail growth.

Seattle is one of the largest company-driven cities in the United States thanks to Amazon. The e-commerce company, founded by Jeff Bezos in 1994, owns a staggering 19 percent of all prime office space in the city. Analysis shows that Amazon now occupies more office space than the city's next 43 leading employers combined and it's only set to grow. Within the next five years its footprint of 8.1 million square feet is expected to soar to more than 12 million.

Whereas e-commerce has long been criticized for hastening the demise of brick & mortar retail, Amazon's ascendence has been echoed by an impressive revival in independent retail in Seattle. Between 2010 and 2015 retail sales grew by 19 percent, faster than in any other city.

The influx of Amazon jobs has been accompanied by a boom in local retail. The benefit to downtown has been enormous and has reshaped formerly forlorn parts of the city, into vibrant live-work-and-play neighborhoods with growing retail.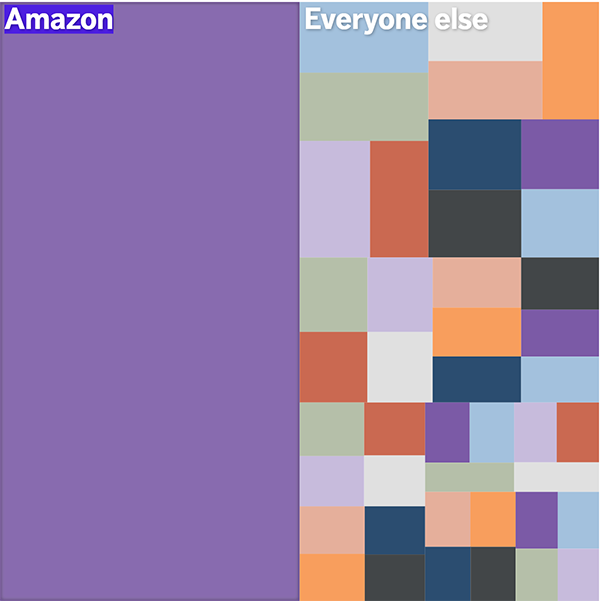 It takes 43 companies to match Amazon's 8.1 million square feet of office space in Seattle – pictured above. (Source: CoStar)