23 Jun

SFIA COVID-19 Report Sees Some Positive Movement On Sales

The 2nd edition of the COVID-19 Industry Impact Report from the Sports & Fitness Industry Association (SFIA) finds that while most sporting goods categories are seeing significantly decreased sales year-over-year, 56 percent of respondents reported sales growth from April to May 2020.

Comparing May 2020 to May 2019, however, only 15 percent of respondents saw growth. Sixty-three percent saw declines by over 25 percent with 37 percent of respondents seeing declines in May of over 50 percent. That still marks a sequential improvement from April, when 71 percent saw declines by over 25 percent with 55 percent suffering declines of more than 50 percent.

Continued improvement is expected for June with 25 percent of respondents expecting to see year-over-year gains. Forty-three percent are forecasting declines by over 25 percent, with 21 percent expecting declines of over 50 percent.

For the full-year, only 10 percent of respondents expect to see sales growth, with 9 percent expecting flat sales. Among those expecting declines, 39 percent see a decline in the range of 1-to-25 percent; 34 percent in the 26-to-50 percent range, 9 percent in the 51-to-75 percent range; and 1 percent expect a drop greater than 75 percent.

When asked when they expect company sales would return to "some semblance of pre-COVID levels," a majority of sports and fitness companies (60 percent) projected 2021 or later. The highest proportion, 38 percent, indicated Q2 2021 or later.

The survey found that if declines from COVID-19 persist for another two months, 52 percent anticipated having to conduct further layoffs, furloughs or reductions in staff, salaries and hours.

E-commerce Takes Off Amid Pandemic
One bright spot is digital as 51 percent of brands reported their May 2020 e-commerce sales were higher than in May 2019. Of those, 31 percent saw gains over 25 percent.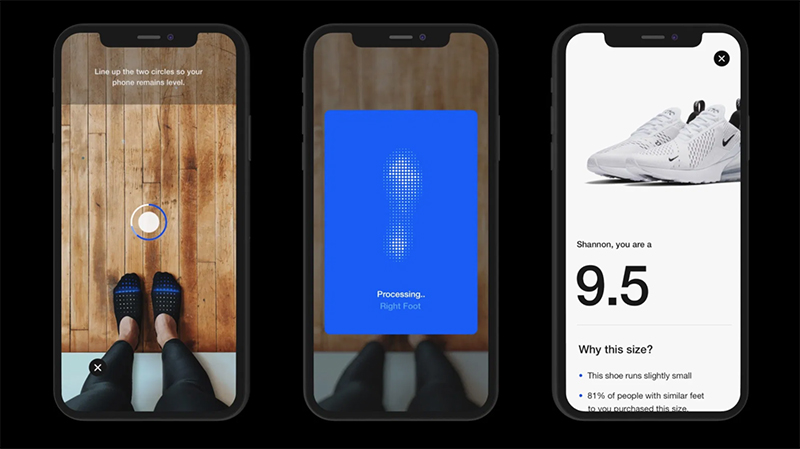 Though many companies continue measures to conserve cash, 60 percent of industry respondents reported increased investment in their digital presence with over half stating that they have increased investment in their own website since the pandemic began. Forty-three percent indicated they were investing more into their mobile presence during the pandemic.
Asked where have they increased their digital and/or mobile investment, the responses were:
Own website, 52 percent;
Digital and/or mobile advertisements, 36 percent;
Third-party e-commerce site, 22 percent;
Data analytics on customer behavior, 22 percent;
Purchased or upgraded software, 14 percent;
None of the above, 24 percent; and
No increase in digital or mobile investment, 14 percent.
Over the last month, marked improvement in the distribution and fulfillment center supply chain was reported. Fifty-five percent indicated they did not experience delays in the May survey versus 32 percent in the April survey. This was seen as critical to supporting the high demand for e-commerce sales.
"The industry is being challenged right now, but we are finding several pockets of hope," said Tom Cove, CEO and president of the SFIA, in a statement. "Amid the stay-at-home orders, companies shifted quickly to adapt business operations and marketing strategies. They focused their energy on e-commerce and worked to maintain accessible and relevant communications with their consumers. They also prioritized product that could be used on an individual basis and at home to keep sales afloat. Our industry has proved to be resilient over the past few months. At the same time, it's tough out there and no one sees the road back as easy or quick."
Return Of Sports/Physical Activity
The survey found some increased confidence in the return to physical activity and sports. Seventy-six percent of respondents think that gyms, health clubs and boutique fitness centers will return in the summer, up from 63 percent in the April survey. For youth sports, 80 percent believe that organized youth sports will return by September or October, slightly up from 77 percent in the April survey.
Overall, respondents felt the availability of a COVID-19 vaccine would play a more critical role in the return to youth sports than the reopening of gyms and studios.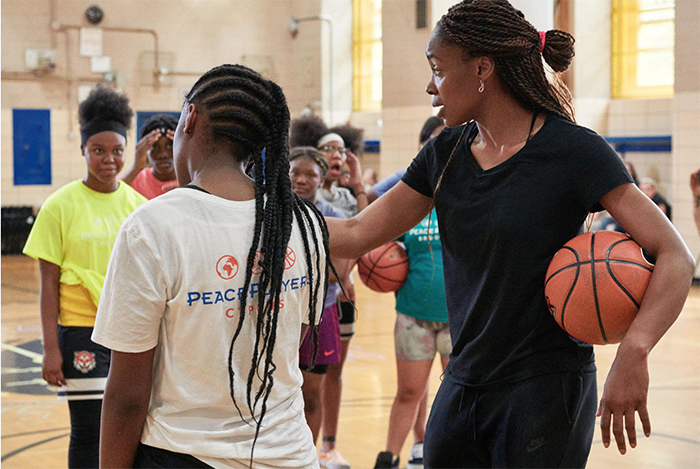 Asked to rank factors guiding the return of competitive league play in youth sports, 39 percent saw a decrease in local COVID-19 cases as "absolutely essential." That was followed by government or CDC approval, 34 percent; response to a possible second wave outbreak, also 34 percent; widespread COVID-19 testing, 31 percent; vaccine available, 28 percent; elementary and secondary schools opening, 27 percent; temperature/symptom checks, 24 percent; and widespread anti-body testing, 17 percent.
Asked what precautions or adaptations need to be implemented before the re-opening of gyms, health clubs and boutique fitness studios, the top answers were:
Spacing out equipment, 90 percent;
Widespread hand sanitizer/antibacterial wipes, 88 percent;
Limiting the number of people inside, 88 percent;
Decrease in local positive COVID-19 cases, 65 percent;
Temperature/symptom tests, 63 percent;
Government or CDC approval, 59 percent; and
Vaccine available, 16 percent.
The 2nd edition of the survey ran from June 8 through June 15 and had a total of 166 respondents. To download the full SFIA COVID-19 Industry Impact Report for May 2020, click here.