25 Oct

The Creation Of The Curry 4

An inside look at the design process behind the Curry 4 with Kort Neumann, Senior Design Manager, Footwear at Under Armour.

The Curry 4 is all about more – Stephen's insatiable desire to win more, to play more and to achieve more. The shoe was designed from the ground up with one thing in mind – to help Stephen get more, from the first ideation conversations, to sketches, to design iterations and beyond.

The Curry 4 offers more control via continuity, a seamless feel between the foot and the shoe, and that is evident when putting on the footwear. Immediately, the shoe conforms to your foot, with no break-in period.

Traction is critical to Stephen's game. The ability to grip the hardwood with no slippage ensures the quickest, cleanest cuts to offer that extra sliver of space for the fastest, deadliest release in the league. Concentric circles, inspired by gravitational waves, achieve traction any prior Curry footwear iteration.

Stephen helped redefine what success looks like in professional basketball – being quick and light is the name of the game, and Under Armour has applied that approach to the design and functionality of the Curry 4.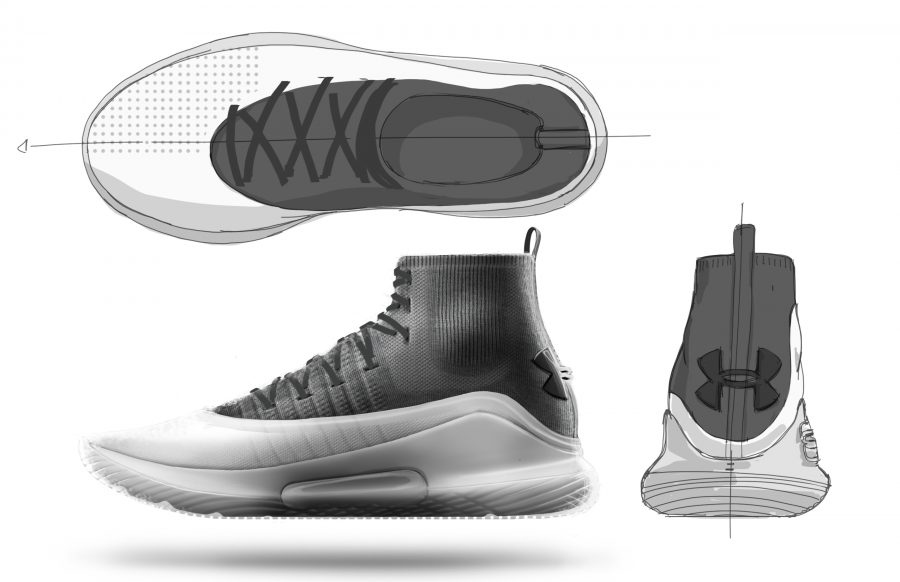 The Curry 4 adult sizes will be available for pre-order through UA.com and select retailers beginning October 27, with an estimated delivery date beginning November 18. Youth sizes will be available for purchase at UA.com, Under Armour Brand Houses and select retailers globally October 27.