19 Sep

The North Face Launches "New Explorers" Campaign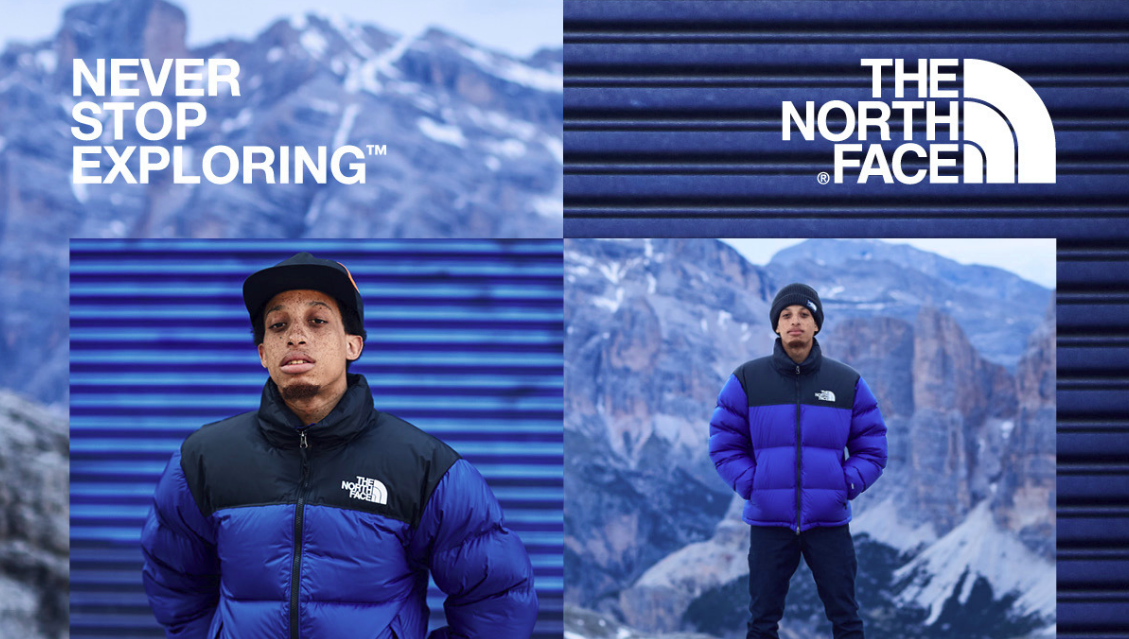 Photo courtesy The North Face
The North Face launched a global campaign "to inspire the spirit of curiosity and enable a generation of new explorers through an expanded definition of exploration as a state of mind."
The campaign continues a decades-long ethos for the brand–that exploration changes lives–which The North Face has enabled through product innovation, athlete expeditions and philanthropic programs like the Explore Fund. Now, The North Face is reaching beyond the physical to expand the definition of exploration and giving a new generation the inspiration to do the same.
"For the past 50 years, we have been pushing the boundaries of physical exploration, and we have no plans to stop. However, we recognize that there are so many more ways to explore and discover," said Tom Herbst, global vice president of marketing at The North Face. "Whether you're a mountaineer or a musician, what connects us all as explorers is a shared mindset of curiosity paired with the courage to try something new. This campaign will work to expand that spirit of exploration through different cultural touch points in music and art as well as our traditional mountain sports."
To celebrate these new explorers, the company will release a series of short films featuring musicians, athletes and activists–including Pi'erre Bourne, snowboarder Jess Kimura, filmmaker Jimmy Chin and activist Mikhail Martin, among others–that share the ways they embody exploration as a mindset.
Throughout the fall, The North Face will partner with notable New York City musicians who inspire different forms of exploration for pop-up performances in the city. The venues will be selected and announced by the artist and will reflect how that neighborhood contributed to their iconic style. Each performance and location will encourage fans to get outside of their comfort zone and explore their own environment in new ways.
The first of three performances will feature rapper and producer Pi'erre Bourne and a re-release of the brand's iconic 1996 Nuptse Jacket on September 26. Follow @pierrebourne and @thenorthface_city for location hints and updates. Additional performances will be announced later this fall.
To complement the brand's expanded definition of exploration, The North Face launched @thenorthface_city, a new Instagram account that will serve as an ecosystem of community, culture and experiences.