16 Nov

The North Face Opens Lifestyle Concept Store In Williamsburg

The North Face on Friday opened a first of its kind retail experience, The North Face Prototype, in the Williamsburg neighborhood of Brooklyn, NY. This space represents the next phase in the brand's retail offering with a focus on on a curated customer experience and expansion of its lifestyle business to support explorers on the mountain or in the city.

For more than 50 years, The North Face said it has led innovation in exploration by providing athlete-tested, expedition-proven gear that enables and protects explorers worldwide. This spirit of exploration has since been adopted in cities across the world, proving the meaning of exploration is as universal as our shared commitment to curiosity.

The Prototype store will create a curated customer-first experience that will feature The North Face pinnacle lifestyle product including its well-known icon pieces, collaborations, and limited-edition releases.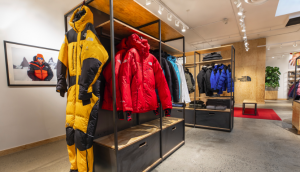 "At The North Face, we think of exploration as a state of mind. Whether you are a mountaineer or a musician, we are all connected through our shared sense of curiosity" said Tim Bantle, general manager and vice president of Lifestyle Brands. "Through the new Prototype retail concept, we have an incredible opportunity to celebrate this mindset and create a cultural hub for our brand and unlock new experiences for explorers in New York City."
The Prototype is now open in Williamsburg at 134 N. 6th St. In addition to the brand's focus on lifestyle product, the retail space will serve as a center point for The North Face expanded efforts around creating meaningful experiences and building connections in the Williamsburg community through art, music, speakers and more, including an upcoming talk and performance by New York-based rapper Princess Nokia.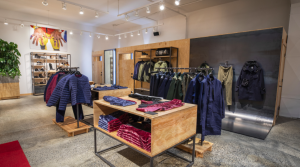 The opening of The North Face Prototype store will be supported by a block party event on Saturday, Nov. 17 in the outdoor space adjacent to the store. The event will be open to the public from 2 p.m. – 8 p.m. and will celebrate The North Face store opening with food and drink from surrounding neighborhood partners, DJ performances and a live set by Brooklyn based rapper Topaz Jones.
To complement the brand's expanded definition of exploration, The North Face recently launched @thenorthface_city, a new Instagram account that serves as an ecosystem of community, culture and experiences. To view more information about The North Face: Prototype and spark your own curiosity, follow @thenorthface_city.