13 Jun

Zumiez Successfully Navigating 'Channel-Less World'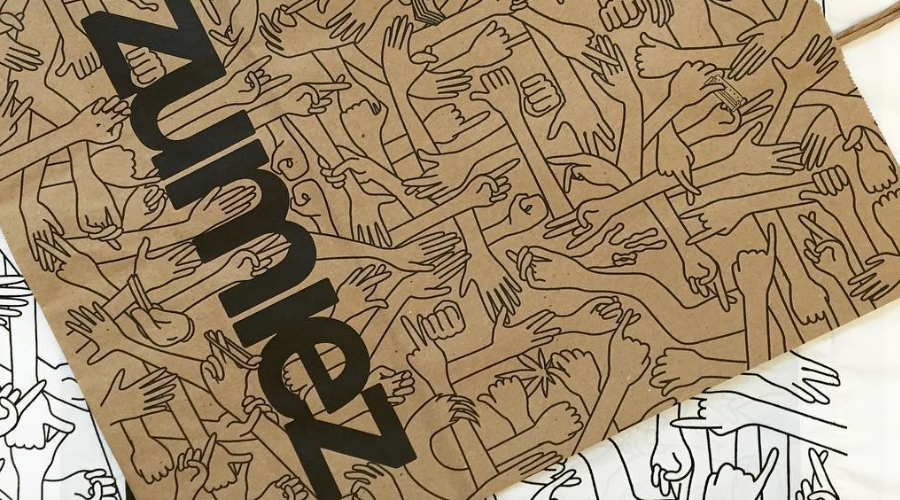 Zumiez Inc. doesn't view the world of apparel and footwear retail through the lens of the traditional channels but is instead focusing on how to best accommodate customers no matter when, where or how they shop, according to CEO Rick Brooks.
"We believe there are increasingly blurred lines between retail channels," Brooks said on Thursday afternoon's quarterly earnings conference call with analysts. "Our focus is firmly on embracing today's empowered customer and winning them over for authentic culture and brand. We believe the empowered consumer lives in a channel-less world and is not focused on going into a physical store or buying online, but rather transacting with a retailer they know and trust."
Becoming a retailer that a customer knows and trusts is the goal of every company that sells footwear or apparel, electronics or sports equipment, books or bedding. But achieving that is another thing altogether. For Zumiez, it revolves around tapping into this "new era of customer engagement," Brooks said.
"Customers are in all channels all the time, with unique tasks based upon their interest and, for example, what social media channels they follow or don't follow," Brooks said. "That's the great thing about the world … the empowered consumer is truly empowered to find their way, to be on their own journey, and we're going to be there with them."
This approach clearly worked in the first quarter of fiscal 2018 for Zumiez. Though the company reported a net loss of $2.6 million, or 10 cents per diluted share, in the first quarter of fiscal 2018 ended May 5, that marked an improvement from a net loss of $4.4 million, or 18 cents per diluted share, in the prior-year first quarter. And it beat analysts' consensus estimates by 2 cents per share.
Total net sales for the 13-week quarter increased 13.9 percent to $206.3 million from $181.2 million in the first quarter ended April 29, 2017 (also 13 weeks), beating analysts' estimates by $7 million.
And comparable sales for the 13 weeks ended May 5 increased 8.3 percent, compared to a sales increase of 1.8 percent for the 13 weeks ended April 29, 2017.
"Our new fiscal year is off to a very good start," Brooks said. "The strong top-line momentum we achieved in 2017 accelerated during the first quarter, fueled by the strength of our assortments and the seamless shopping experience we've created for consumers who interact with our brand. With comparable sales increasing 8.3 percent, we generated significant expense leverage and dramatically improved our bottom line performance year-over-year. We are confident that we are on the right path to further expand our global market share and drive increased value for our customers, our employees, our brand partners and our shareholders over the long-term."
That path demands an agility not often seen from a worldwide brand, Brooks noted. Zumiez is striving to deliver brands that can accelerate from locally recognized to globally recognized—a key differentiator not only for customer enthusiasm but also for top-line growth.
"We continue to build on our process of identifying new brands and trends in the marketplace, enabling us to offer the product our consumers are looking for, no matter when or where they choose to interact with our brand," Brooks said.
"We have used our strong recruiting, training and sales culture to drive more personalized, human-to-human connections, which is resonating with our customers. We continue enhancing the customer service aspect of our business, enhancing the physical and digital sales experience, optimizing the speed in which our customer can get what they are looking for and learning more about the customers' lifecycle."
And that begins with an unparalleled customer focus, which centers on providing multiple channels or just one, offering new brands—Zumiez launched 150 in 2017—and quickly adapting when customers' needs change.
These goals aren't always easy as the retail landscape shifts, but Zumiez is mindful of the difficulty in remaining relevant with both brand offering and channel strategy.
"Even in challenging times in different departments, dollars move, customers' commitment to share their wallet with us remains I think the same and hopefully as we progress in what we're doing, we're going to gain that wallet share with our customer base," he said.
How well that plays out remains to be seen, but the company on Thursday introduced guidance for the three months ending August 4. Net sales are projected to be in the range of $213 million to $217 million, including anticipated comparable sales growth of between 3 percent and 5 percent.
Consolidated operating margins are expected to be between 1.2 percent and 2 percent, resulting in net income per share of approximately 4 cents to 9 cents. Zumiez currently intends to open approximately 13 new stores in fiscal 2018, including up to six stores in the U.S., five stores in Europe and two stores in Australia.
"Our recent performance has reinforced our belief that we are well-positioned to benefit from the shifts that are taking place in global retail," Brooks said. "Our top priority is to stay consistent and relevant with our customers in order to expand our market share, which we believe will lead to accelerated earnings growth and value creation for our shareholders."